Professional Pest Control For Norway, SC Property Owners
If you live in Norway, South Carolina, you know that we experience regular precipitation. In fact, we have a higher average annual rainfall than the rest of the country. This presence of excess moisture and humidity makes Norway very susceptible to pest infestations.
Aiken Pest is ready to help. Since 1967, we have been providing quality residential and commercial pest control services to Norway, Aiken, and the surrounding communities in the Central Savannah River Area (CSRA) and the midlands of South Carolina. We are proud to service over 30,000 properties and we would be honored if you'd let us service yours. We are a QualityPro® certified company and a dedicated member of the National Pest Management Association (NPMA).
Home Pest Control In Norway, SC
If you're a homeowner, you know how important it is to protect your house from intruders. Pests can invade your space and cause a lot of damage, not to mention adverse health effects. Aiken Pest provides comprehensive residential pest control services that cover over 30 common pests in the area including:
Fleas

Fire ants

General ants

Mice

Rats

Spiders

Stinging Insects

Termites

Bed bugs

Mosquitoes

Wildlife
We offer year-round pest protection that you can trust. Beginning with a complete inspection, our initial service visit entails thorough treatment of both the interior and exterior of your property. Our quarterly follow-up visits will ensure that your home remains pest-free, moving forward. Contact us today to protect your home and your loved ones from the dangers of pest infestations.
3 Things Norway, SC Residents Should Know About Bed Bugs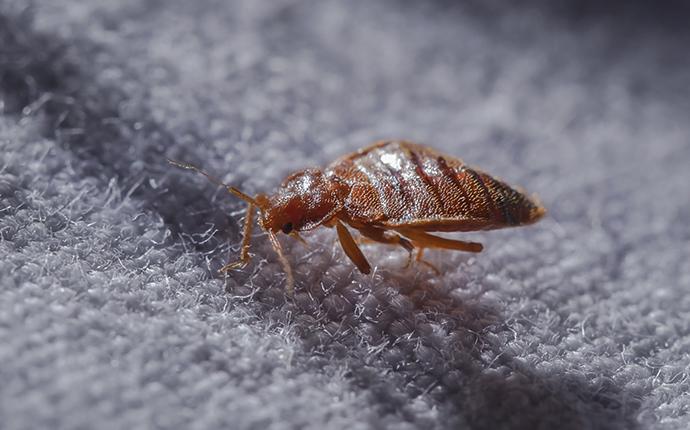 Bed bugs are nocturnal, so they do most of their damage at night. When we are asleep, bed bugs emerge from their remote hiding places to feed on human blood. Because of their small size, and their nighttime feeding ritual performed while we're unconscious, bed bugs can be very hard to detect. Infestations can go long periods of time without being noticed, increasing the chances of the infestation spreading.

Bed bugs travel by transferring from one person to the next, or from one item to the next. They tend to latch on to clothing and travel to whatever room that person goes into. There, they seek out the best hiding spaces and breeding sites where they lay eggs and wait for human contact. Many times, we bring bed bugs into our homes without knowing it. It's important to check everything thoroughly before bringing it inside.

Home treatments and methods of elimination are hardly effective. The best, and only, way to deal with a bed bug infestation is to contact the experts. Aiken Pest knows how to detect bed bugs, how to quarantine an infestation, and how to help you prevent one from occurring in the future.
Are Spiders In Norway, SC Dangerous To My Family?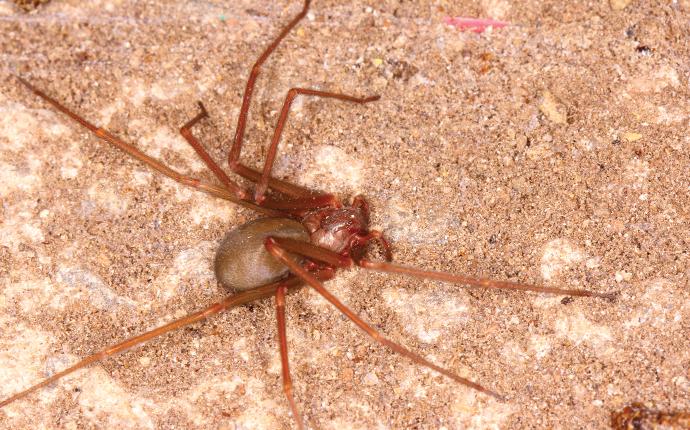 Here in South Carolina, we have a lot of conditions that are conducive to spiders. The warm weather, the humid climate, it's all very attractive to spiders. We have two main types of dangerous spiders to be aware of in the area including brown recluse spiders and black widow spiders.
Both of these spiders have venom that is injected into your skin whenever they bite. This very unpleasant bite can cause swelling and other adverse effects. The good thing is that it is very rare for someone to die from a spider bite. We are lucky to live in an area that has access to the proper medical treatment, meaning that if we are bitten, the likelihood of a full recovery is very high.
The best thing you can do is try and prevent spider activity altogether. Aiken Pest Control offers spider control and prevention services that aim to protect you from these spiders and avoid getting any bites at all. Call us today for a consultation and allow us to help you protect your property and your loved ones.
Commercial Pest Control In Norway, SC
No matter what kind of business you run, it's crucial to have a detailed plan of how to handle a pest infestation. Aiken Pest provides complete commercial pest control services to a wide range of businesses such as the following:
Education

Food & Beverage Processing

Food Service

Grocery Stores

Healthcare

Hospitality

Managed Properties

Retail
We utilize an Integrated Pest Management (IPM) system to treat your property from the inside out. We identify all pest activity, customize a treatment plan that is right for you and your business, and then eliminate pests from every inch of your property. Our quarterly follow-up services allow us to monitor and update treatment as needed. Finally, we offer detailed documentation outlining all pest activity, areas of treatment, and other information pertaining to your pest situation. Protect your business from the destruction of pest infestation. Call us today!