Professional Pest Control For Pelion, SC Property Owners
Located in the center of South Carolina, Pelion is a classic rural town with a big, old-fashioned soul. Immediately outside of the Columbia metropolis area, this close-knit community captures the bucolic feel of the Southern states and the relaxed atmosphere of laid-back, country living.

This pleasant, peaceful town is the living space of choice for hundreds of South Carolinian residents, as well as some not-so-peaceful freeloading pests. Common pests like the notorious termite, the annoying mosquito, and the dangerous rat are frequent home invaders, inviting themselves to live comfortably in your attic, basement, or kitchen. Fighting from the front lines, Aiken Pest Control stands firm against pest hordes of all kinds. We are dedicated to keeping you, your family, and your home safe no matter what.
Home Pest Control In Pelion, SC
Year-round pest protection programs are available for homeowners who anticipate a wide variety of pest concerns during the cold and warm seasons. This state-of-the-art plan is specifically formulated to fight against over thirty of the most common Pelion pests, including:
Fleas and ticks

Fire ants

Mice, rats, and other rodents

Wolf spiders and other arachnids

Stinging insects like wasps and hornets
To learn more about which program could be the best fit for you and your lifestyle, reach out to the main office at Aiken Pest Control today and speak to one of our friendly professional service members.
Who Else Wants To Avoid Cockroaches In Pelion, SC?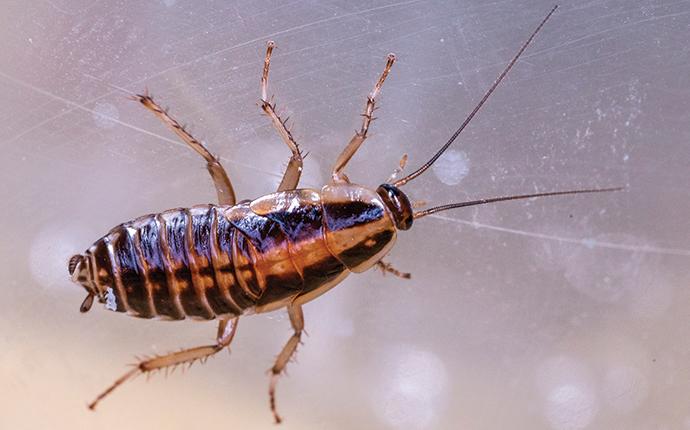 Cockroaches are hard-shelled insects that are happy to settle down in homes all over the state. Crawling over walls, surfaces, and food-prep spaces, it's no wonder that most residents of Pelion are adamant these pests get out and stay out of their homes for good. In order to occlude these filth-loving bugs from the home and lawn, follow these critical prevention steps:
Get serious about keeping your home clear of clutter, crumbs, and food waste that may attract unwanted attention.

If there's a will, there's a way (inside)! Make sure you caulk, seal, weatherproof, and otherwise repair damage to your home as soon as it is discovered. Not only can unmaintained homes result in a plethora of structural and mold concerns, but even hairline cracks make the perfect space for roaches of all kinds to scurry in.

Wipe up any standing moisture in the kitchen, bathroom, and basement, using a dehumidifier to catch moisture in the air.
Remember that cockroaches are incredibly difficult to remove once they have bedded down in an area and began reproducing faster than what most over the counter baits or traps can keep up with. When cockroach presence or infestation begins to wear on your life, reach out to the pros at Aiken Pest Control.
What Everybody In Pelion, SC Ought To Know About Bed Bugs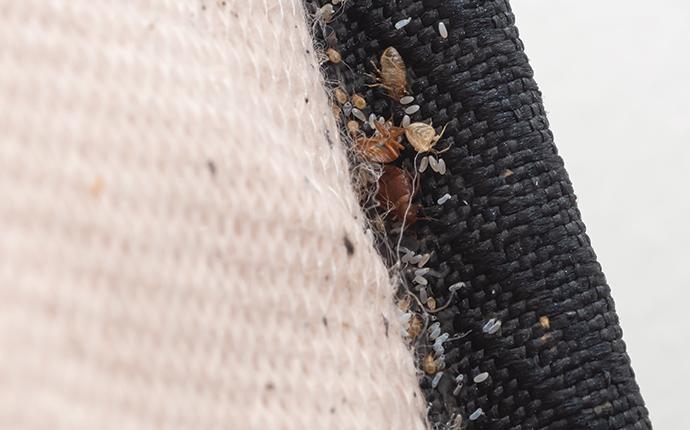 The old wives' tale got it wrong: bed bugs don't actually need a dirty house in order to survive. Bed bugs will infest just about any home with a warm body living inside, which includes Pelion residences and beyond. Bed bugs are extraordinarily tiny creatures that look like the seeds of an apple. Their sneaky behavior and crafty ways certainly give homeowners a run for their money as they hitchhike into homes, apartments, hotels, and vacation homes year-round.

Thankfully, there are four important methods through which homeowners can catch sight of these mysterious creatures before infestations progress too far:
Use a credit card or another hard surface to scrape along mattresses, clothing, furniture, and carpets. This movement will disturb the bugs, causing them to run out in the open.

Use your nose to detect sweet, musky odors with unexplained origins.

Large piles of bed bug exoskeletons will begin to build up in out-of-sight areas. This is a good indicator of an infestation that has been going on for a long period of time.

Use a flashlight to investigate spaces for reddish-brown or rusty spots on sheets, pillows, and other surfaces. These spots are the dried excrement of bed bugs, occurring anywhere they may be hiding or feeding.
No matter how 'under control' your bed bug situation may be, these creatures pose financial and physical concerns that significantly reduce your quality of life. Get a handle on bed bugs today when you schedule your bed bug inspection from Aiken Pest Control.
Commercial Pest Control In Pelion, SC
When it comes to commercial pest control, constant prioritization is the name of the game. That's why the team members here at Aiken Pest Control are always hard at work defending commercial businesses every single day. Commercial property owners can always expect the best from Aiken, with methods including:
Customized management plans

Powerful Integrated Pest Management (IPM)

Complete documentation of all actions taken, including pest sightings, treatment plans, and extermination methods

Total compliance with local, state, and federal regulations
Aiken Pest Control is proud to provide accurate pest identification to all our commercial customers, helping you to focus on what really matters. If you're ready to schedule your comprehensive inspection, contact the service pros at Aiken now.