Professional Pest Control For Ridge Spring, SC Property Owners
Ridge Spring is a small city located in Saluda County that offers residents friendly residential neighborhoods and plenty of business opportunities. Although homeowners and business owners enjoy living in our area, many common pests also call Ridge Spring home. Some of the pests property owners deal with each year include termites, bed bugs, rodents, and birds. If you're tired of pests causing problems in and around your Ridge Spring property, turn to the licensed pest experts at Aiken Pest Control. We have over five decades of pest control experience and are committed to providing the most effective residential and commercial pest control services available. Trust Aiken Pest Control with your pest control needs by contacting us today.
Home Pest Control In Ridge Spring, SC
There are many pests that invade Ridge Spring homes on a regular basis. However, when it comes to keeping dangerous and nuisance pests away from your residential property, the pest technicians here at Aiken Pest Control have your back. Our year-round home pest control programs are designed to eliminate and prevent a wide variety of common pests, including:
Rats

Mice

Spiders

Ants

Stinging insects

Fleas

And many more!
Every Ridge Spring home deserves to be protected from the destructive and damaging behaviors of pests. With Aiken Pest Control on your side, you can rest assured that your residential property will remain free of pests, year-round. Our effective home pest control plans include thorough inspections, initial servicing, quarterly follow-up visits, and comprehensive pest protection. Give Aiken Pest Control a call today if you're ready to experience life without pest problems.
Build A Bed Bug Prevention Plan You Can Be Proud Of In Ridge Spring, SC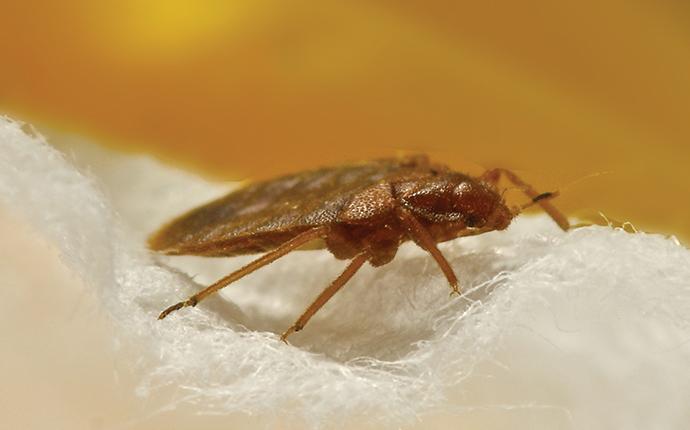 There's nothing quite like the nightmare of finding bed bugs in your Ridge Spring home or business building. These small, blood-feeding insects get into your property by hitchhiking in on bags, clothing, luggage, furniture, or other items. Although bed bugs are not considered dangerous pests, they can cause a lot of problems. One of the best ways you can defend yourself against bed bugs is by developing a bed bug prevention plan. A few ways to minimize your exposure to bed bugs are:
Keeping bags and personal belongings up off the floors of public spaces such as daycares, schools, airports, and libraries.

Keeping an eye out for signs of bed bugs, such as bloodstains, egg casings, and live or dead bed bugs.

Checking your hotel room for signs of bed bug activity before staying the night.

Storing any clothing in airtight bags while traveling.

Avoiding bringing used furniture to your property.
Bed bugs are difficult to prevent, and they might still invade your property even if you take the proper precautions. To eliminate bed bugs from your Ridge Spring home or business, reach out to the professionals here at Aiken Pest Control.
Little-Known Ways To Avoid Termites In Ridge Spring, SC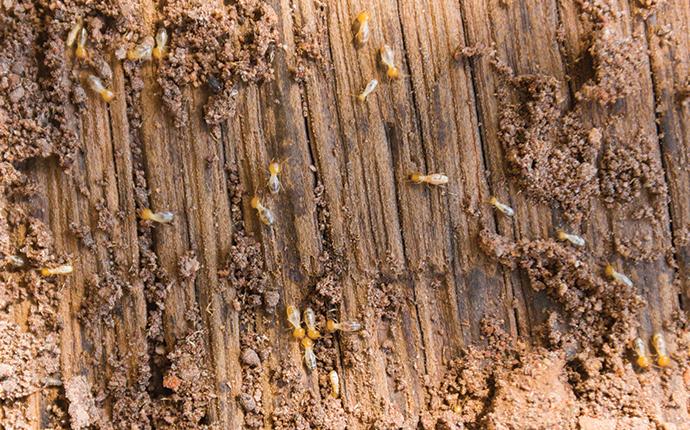 Termites are destructive insects that you don't want within the walls of your Ridge Spring property. Unfortunately, the structural integrity of your home or business is threatened by these wood-eating insects, which makes termite control and prevention crucial. To avoid attracting termites to your Ridge Spring residential or commercial property, consider a few of the following termite prevention tips:
Eliminate moisture from around your property.

Remove stumps, logs, fence posts, and other rotting wooden materials from your lawn.

Repair pipes, drains, and faucets that leak or drip.

Store firewood away from your exterior walls.

Cut brush and foliage away from your building.

Minimize areas of direct wood-to-soil contact.
To avoid the damaging and destructive habits of termites, contact the pest technicians here at Aiken Pest Control. We have what it takes to eliminate current pest problems and prevent future pest activity. Contact us today for immediate termite control solutions.
Commercial Pest Control In Ridge Spring, SC
You should never leave the protection of your Ridge Spring business property up to just anyone. At Aiken Pest Control, we have over 50 years of industry experience. You can trust our skilled commercial pest technicians to provide unparalleled pest control services. All of our comprehensive commercial pest control programs include accurate pest identification, customizable service plans, implementation of Integrated Pest Management (IPM) strategies, compliance with industry-specific regulations, and complete documentation of pest sightings and what products were used in your facility. At Aiken Pest Control, we understand the importance of keeping your Ridge Spring business pest-free, which is why we work hard to provide everything you need to eliminate and control pests on your property. Contact us today to learn more about our commercial pest control services.