Professional Pest Control For Saluda, SC Property Owners
Saluda, North Carolina is a beautiful city that is surrounded by rugged mountains and plentiful outdoor spaces. To help protect your Saluda home or business from being invaded by the many insects, rodents, and other pests that live in the great outdoors that frame the area, the pest professionals at Aiken Pest Control offer effective pest control services. We have been providing North Carolina residents with pest control services for over 50 years and we are a QualityPro-approved company meaning that we always go above and beyond industry standards for every property we treat. To learn more about protecting your Saluda home or business from common pest invaders, get in touch with Aiken Pest Control today.
Home Pest Control In Saluda, SC
Aiken Pest Control is dedicated to protecting South Carolina families from the damages and dangers that pests can introduce when living inside of Saluda homes. We can come to your aid and put in place the year-round residential pest control services needed to evict unwanted pests from your home and keep them from returning. Our home pest control program includes the following:
Quarterly service visits

A free, no-obligation home inspection

The identification of existing pest problems

Noting the conditions that may be attracting pests to your home

Figuring out where pests are entering into your home

The development of a pest control program that is specific to your home.
After our initial visit, our professionals will return to your home quarterly to complete an inspection, provide treatment, sweep away spider webs, and remove any exterior insect nests; if pests return in-between our service visits, so will our professionals! Give us a call today to learn more about our effective and affordable year-round home pest prevention program.
Tips To Avoid Dangerous Spiders In Saluda, SC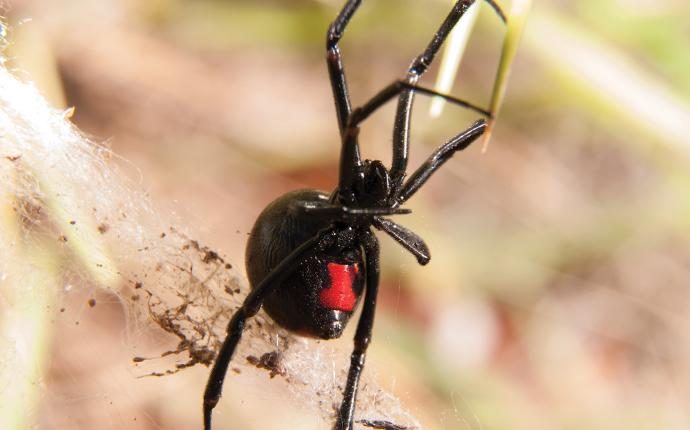 While most spiders that residents come into contact with either inside or outside their Saluda homes are just a nuisance to deal with, there are some species of dangerous spiders found living in this area of South Carolina. Both the black widow spider and brown recluse spider are venomous spiders, carrying venom strong enough to cause serious health consequences for humans they bite. The good news is that these spiders are non-aggressive, and will try their hardest to stay hidden away from people. However, it is not uncommon to accidentally come into contact with these dangerous spiders. The following tips from our spider professionals can help you to avoid attracting these spiders to your Saluda property and avoid accidentally coming into contact with them.
Remove piles of debris from your property that spiders could be attracted to and hide within.

Trim back overgrown bushes and vegetation back away from your home.

When working outside in garden areas, sheds, garages or other outbuildings always where work gloves.

Inspect the exterior of your home, sealing any cracks or crevices that could allow spiders inside.

Keep storage areas in your home organized and free of clutter.

Shake out clothing and shoes before putting them on, turn down bedding before getting into bed.
If dangerous spiders ever become a problem on your Saluda property, contact Aiken Pest Control. We can provide the services needed to quickly eliminate them and put into place a year-round program to prevent their return. To learn more about how our home pest control services can solve your home's spider problems, contact us today!
Learn How To Spot Bed Bug Infestation In Saluda, SC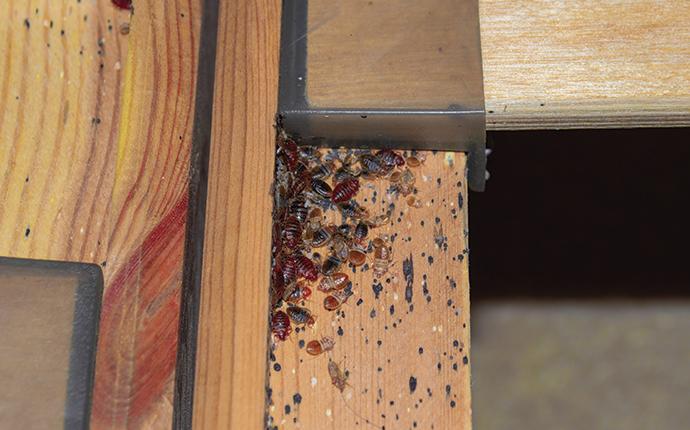 The best way to know for sure if bed bugs have found their way into your Saluda home is to have a professional bed bug inspection completed. Professionals have the experience, knowledge, and modern technology needed to accurately identify a bed bug infestation, whether the infestation is very large or very small. At Aiken, our professionals identify the presence of bed bugs using our highly-trained and very accurate canine bed bug inspectors. Our professional bed bug dogs have the ability to use their powerful noses to quickly detect infestations that are not visible to the human eye, in places that human inspectors can't access; as an added bonus, they complete their inspection very quickly and in a very non-invasive manner. If bed bugs are discovered in your home, we offer the following treatment options to choose from to eliminate the bed bugs:
Conventional bed bug treatment using an EPA registered product

Bed Bug Heat Treatments

Bed bug Mattress and Box Spring Encasements
To schedule a bed bug inspection for your Saluda home, contact Aiken Pest Control today.
Commercial Pest Control In Saluda, SC
Acquiring professional pest control services for your Saluda business is important because pests have the potential to ruin any business's reputation, inventory, and brand. They also have the unique ability to scare away even the most loyal of customers and can quickly destroy employee morale. For all those reasons and more, putting into place a professional pest control program for your Saluda business is something that should not be delayed. Choose Aiken Pest Control for your commercial pest control needs and we will eliminate any pests that are currently living inside your commercial facility and offer the follow-up services to prevent their return. Our commercial pest control services include an accurate pest identification, a customized pest management program, the implementation of Integrated Pest Management strategies, comprehensive documentation, and the peace of mind to know that we always comply with businesses' unique industry regulations.
To learn more about our tailored commercial pest control solutions, get in touch with us at Aiken Pest Control today!