Professional Pest Control For Springfield, SC Property Owners
Springfield, South Carolina is known for its humid, subtropical climate. The hot summers and mild winters often include heavy rain and precipitation. Located on the Atlantic coastline, the area is known to experience afternoon thunderstorms, creating moisture-rich conditions that are highly conducive to pest infestations.
The team of expertly trained and certified professionals at Aiken Pest Control has been proudly servicing Springfield, Aiken, and the Central Savannah River area since 1967. We are a locally owned and operated company that is dedicated to quality pest control services throughout the Midlands of South Carolina.
Some of the area's most common pests include fleas, fire ants, general ants, mice, rats, spiders, stinging insects, bed bugs, and many more. No matter the pest infestation you may be dealing with, the team at Aiken can help.
Home Pest Control In Springfield, SC
With over 30 common pests in the Springfield area, your home is susceptible to a wide range of potential pest infestations. Our professional residential pest control services take you from initial inspection to comprehensive treatment and follow up prevention services. We guarantee the protection of your home and offer re-service between regularly scheduled visits at no additional cost.
Our residential pest control solutions include:
Initial Inspection – We offer free home inspections with no obligation to buy. We thoroughly inspect the interior and exterior of your home to identify pest problems and conditions that are conducive to infestations.

Comprehensive Pest Prevention - We remove webs and nests on the exterior of your home and treat your property for ants and other destructive pests.

Quarterly Follow Up Services – We provide routine checkups and follow up visits where we treat the exterior perimeters of your home and offer interior treatment if needed at no additional charge.
Mice Prevention Tips Every Springfield, SC Resident Should Know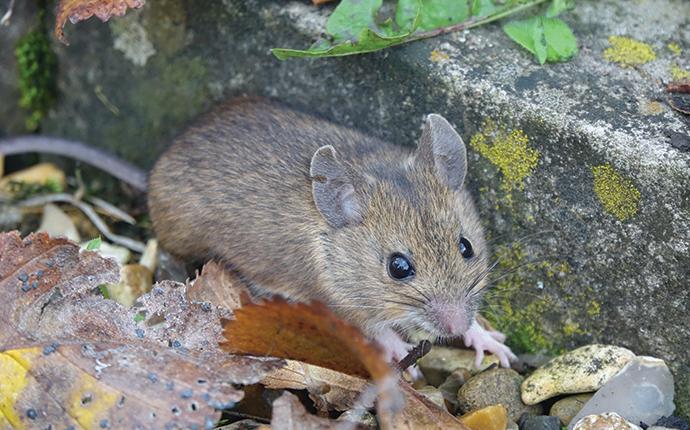 Mice are some of the most upsetting pests you can experience in your home. They can infest your property and spread diseases, not only causing dangerous property damage to the structure of your home but also putting you and your family at risk for serious health problems. There are a number of things you can do to try to pest-proof your property and deter rodents from entering your home:
Identify all entry points and seal them up to deny access.

Properly block off and seal gaps near the roof and around the ground.

Eliminate any food and water sources.

Implement proper food storage by using plastic or metal air-tight containers.

Maintain proper sanitation by regularly cleaning the stove, fridge, and cupboards.

Take the trash out regularly and tightly seal it upon disposal.

Install door strips and seal holes around pipes and exterior walls.

Fix damaged roofing and vents.

Trim overgrown vegetation that is close to the walls of your building.

Keep the lawn cut short to reduce food sources and shelter.

Leave a gap between the building foundation and garden areas.
Who Else Wants To Avoid Bed Bugs In Springfield, SC?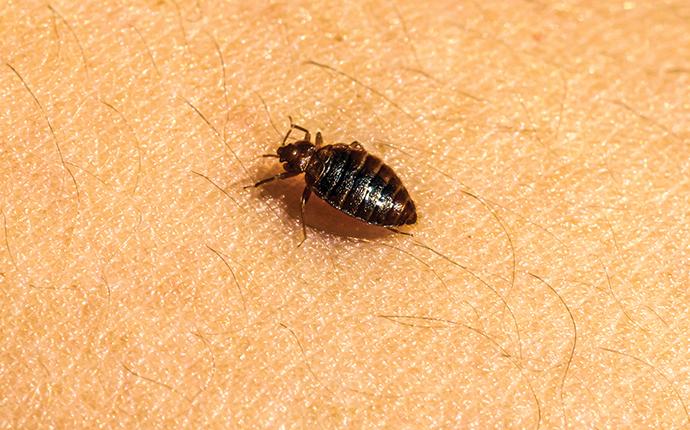 Bed bugs are some of the most cumbersome pests to deal with. Once they invade, they spread rapidly and cause a widespread infestation that is almost impossible to deal with on your own. Residential properties are susceptible to bed bug infestation, but even more prone to this intrusion are businesses such as hotels and healthcare facilities.
Places with lots of beds, linens, cloth furniture, and many people coming and going are highly susceptible to an infestation of bed bugs. These blood-feeders love to hide in cracks and crevices and can go long periods of time without being detected. Hotels and nursing homes, in particular, have a considerable number of guests coming in and out of the property. Anytime a new guest arrives, they are potentially bringing bed bugs in and exposing the entire building to an infestation.
You can thoroughly inspect every person and object that enters your property, trying to avoid a bed bug infestation, but the reality is that it's next to impossible to get rid of bed bugs without the proper treatments. At the first inkling of an infestation, the best thing you can do is call the experienced professionals at Aiken Pest Control. We offer quality identification, elimination, and prevention services that will protect you and your property, moving forward. Contact us today for a free inspection, we look forward to your call.
Commercial Pest Control In Springfield, SC
If you own and operate a commercial property in Springfield, SC, it is crucial to have regular pest inspections and preventative treatments throughout the year. In order to protect the people, products, and facilities associated with your business, you need effective, cost-efficient pest control services that you can rely on. The professionals at Aiken Pest Control are here to help!
We provide customized commercial pest management programs that include pest identification, application of IPM (Integrated Pest Management) strategies, and thorough documentation of pest sightings as well as implemented treatments. Our commercial pest control services include but are not limited to the following industries: education, food & beverage processing, grocery stores, healthcare facilities, hospitality, property management, retail, restaurants, nursing homes, warehouse, industrial facilities, and many more. Give us a call today to learn more about these services.