Get Rid Of Termites
with AIken PeSt Control
It is entirely possible termites have been going after your home or building for years. These wood-destroying insects are relentless, eating away at the structure 24/7/365 and inflicting damage right under your nose. Now Aiken Pest Control and the Sentricon® Termite Colony Elimination System with Always Active™ technology go after their home⁠—the colony! Aiken Pest Control is an Authorized Operator of the Sentricon® System, and implements this effective termite control for property owners in Aiken, the Midlands of South Carolina and the CSRA. If you're concerned about termite activity, we are ready to help!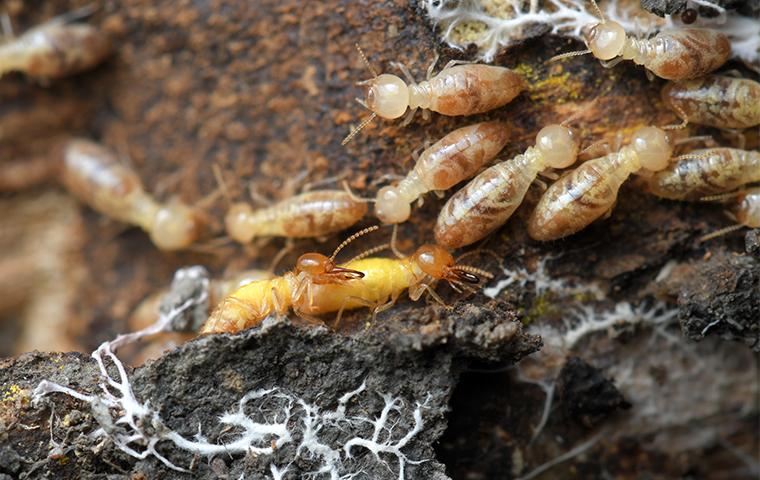 An Innovative, Reliable Approach To

Termite Extermination

The Sentricon® System with Always Active technology begins the termite colony elimination process without delay. Offering continuous protection from foraging termites, it also eliminates the entire colony – including the queen! Here's how it works:
What To Expect During Your

Sentricon® Service

As part of your Sentricon® service agreement, Aiken Pest Control will:
Inspect your property for signs of termites.

Place Sentricon® stations containing Recruit HD in the soil around your home or structure.

Monitor the Sentricon® stations as needed to protect against future termite invasions.

Perform an annual inspection and maintenance.

Return between services if termites are detected – free of charge.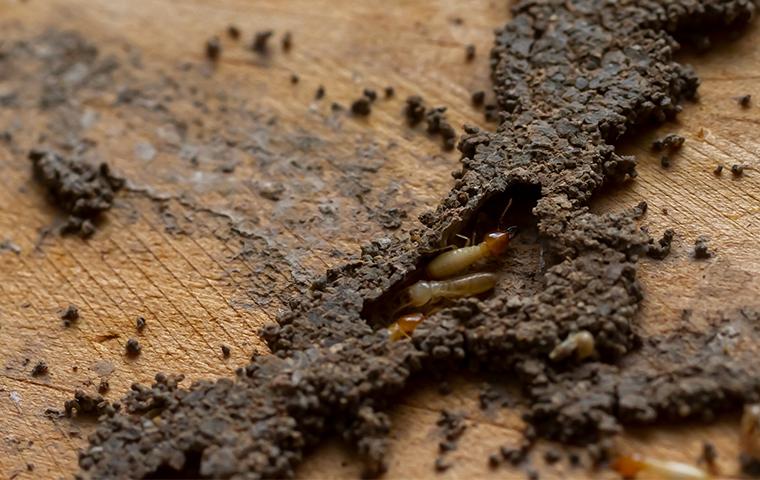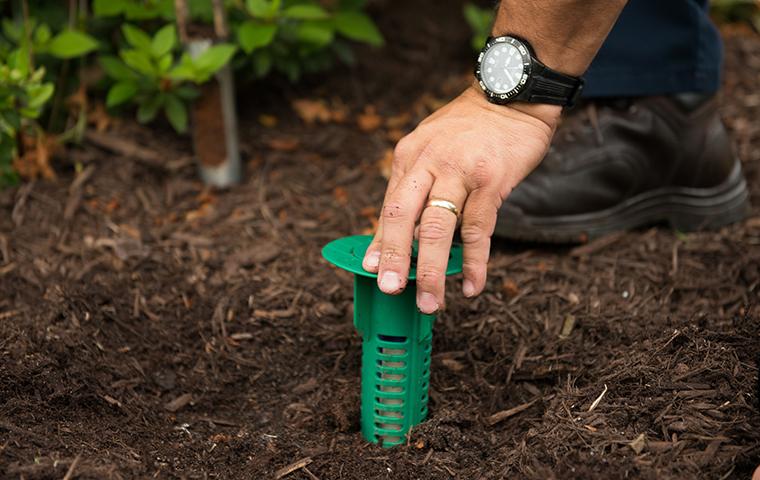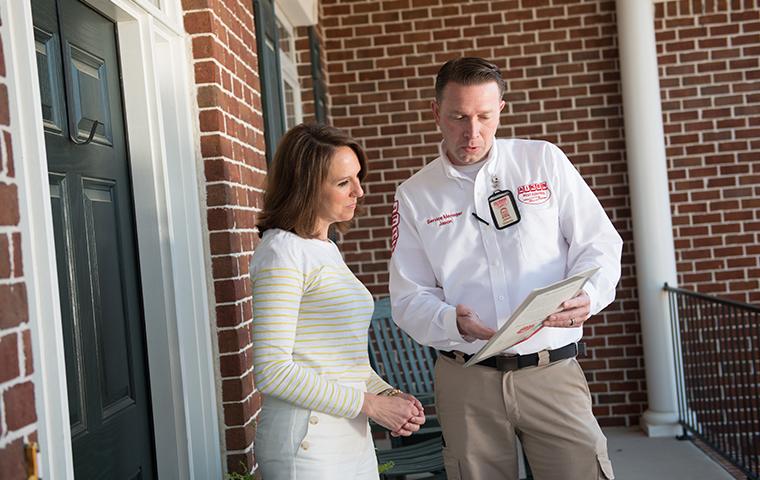 Navigator® SC: A Termite Defense
Product
Our licensed technicians at Aiken are proud to use Navigator® SC to effectively eliminate termites from your home and property. AMVAC chemical corporation's Navigator® SC uses the active insecticide, fipronil, to rid your property of termites and other invasive insects such as ants.
Licensed Technicians use Navigator® SC effectively as a pre- and post- termite control treatment. In other words, this means that Navigator® can prevent termites from building colonies in the first place, control existing termite colonies, and protect your home or business against future infestations.
Technicians apply Navigator® SC to the perimeter of your property and target localized termite issues inside of your home or business. After termites ingest the active ingredient, fipronil, they carry it back to their nests and infect every termite they encounter. This slow-acting product creates an epidemic amongst termites. As an insecticide and termiticide, Navigator® SC exhibits unmatched control resulting in destabilization and eradication of termite colonies.
Not Sure Which

Termite Treatment

Would Suit Your Home Or Business?

Not a problem. Our experienced termite control professionals will inspect your property thoroughly for signs of termites, termite damage, and conducive conditions. Based on our assessment, we'll recommend the termite solution that would suit your needs and most importantly, eliminate your infestation. Contact us today to discuss termite treatment options and find out what termite warranties may be available for your property!
Need A

Termite Letter

?

When buying a home in the Midlands of South Carolina don't be surprised if the lender requests a termite letter before they'll proceed with financing. The CL-100 letter is issued after a termite inspection is completed on the property.

The CL-100 is also referred to as the Official South Carolina Wood Infestation Report. It can only be completed by an inspector who is qualified and licensed to do so in South Carolina. The inspector must look for termites, other wood-destroying organisms, and wood-destroying fungi. Areas that must be checked include all accessible areas, including attics and crawl spaces. For wood-destroying fungi, only the level below the first main floor is required.

At Aiken Pest Control, we're happy to work with both home buyers and realtors. For more information or to schedule a termite inspection, contact Aiken today.

Treatment
Receive $100 OFF any new termite treatment including complete baiting systems and liquid treatments.
New customers only, some exclusions may apply. Offer expires 12/31/2023.