How much do you know about termites in Aiken? Do you know what it means to find termites on your property or how long it takes for termites to cause significant damage? Do you know how sneaky termites are and how difficult it is to find evidence of termite damage? Can you think of five ways to deter termites and prevent these sneaky pests from nibbling on your home? If you have questions about termites, you'll find many of the answers right here. We're going to cover the most important questions and tell you everything you need to know about termite behavior, termite control, and ongoing termite prevention. If you prefer the direct approach and would like to speak with a pest professional about termite pest control in Aiken, we can help you with that. Our service team is here to provide advice about termites and termite damage prevention. Don't worry. We won't give you a sales pitch. We'll just tell you what works best and why. If that sounds like the way you want to go, navigate to our contact page and reach out to us, or just give us a call. If you want to learn more about termites in Aiken and some tips to help you prevent termite damage, read on.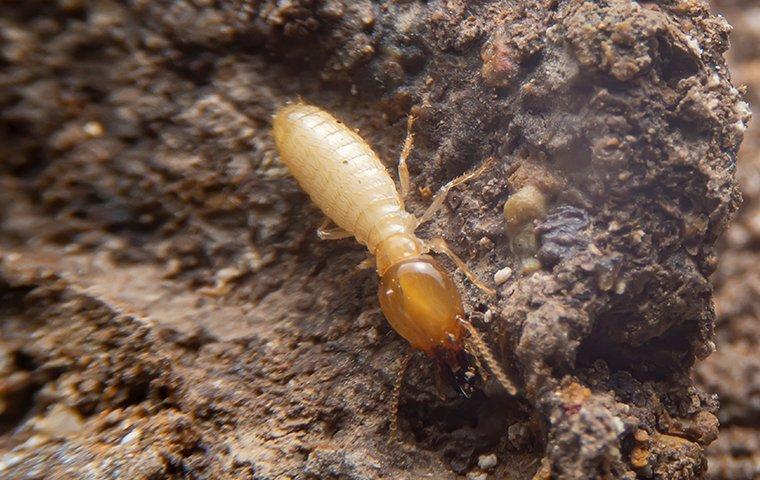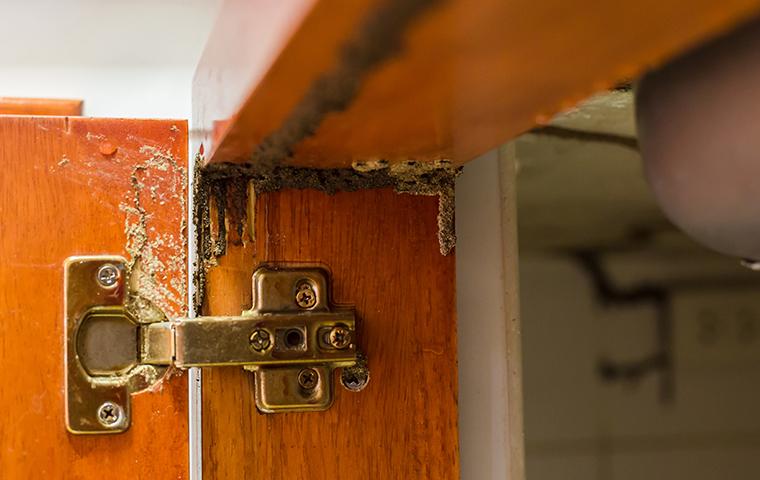 The Anatomy Of Termites: Understanding Their Behavior And Habits
When you find termites on your Aiken property, there are a few things you should immediately know. Far too often, Aiken residents shrug off signs of termites in the yard. Let's look at a few reasons why you shouldn't do this. Here are some misconceptions about termite behavior and habits.
Be thankful when you notice signs of termites because it is hard to detect them. Termite workers avoid all light sources, even the reflection of light off the moon. They are also sensitive to dry conditions and dehydrate easily. For these two reasons, they stay hidden. But there are termites in a colony that you may see. They're called swarmers. They come out into the light and aren't as concerned about dehydration. But don't get too excited about seeing termites with wings on your property. Swarms happen in less than an hour, and after that, the swarmers disappear into the ground.
It's essential to detect termite damage or warning signs of termites, like the appearance of mud tubes, early in an infestation to minimize damage. These signs are often hidden, like the termites themselves. When workers feed on wood or create mud tubes, they'll do it in spots where the light is blocked. When swarmers look for a place to burrow into the soil and create a nest, they'll do it in a place that is favorable for worker activity.
When you find termites, consider the implications. Termites don't just pass on through your yard. If you see them on your property, you can bet there is a colony nearby. Swarmers don't travel far from the nest in which they hatch.
As you can see, termites and termite warning signs are hard to detect. When there are termites on your property, you can expect that more termites are coming. But there is more you should know. Not only will termites keep coming, but there are also conditions on your property that can cause termite populations to explode. Let's take a look at these conducive conditions.
From Bad To Worse: How Termite Damage Can Escalate Quickly
How fast termites can damage your property depends on a few key factors. Some factors are beyond your control, while others are within your grasp. It is important to understand how termite damage escalates. Here's what you need to know.
If termites find food in your yard, the queen of the colony knows it because the workers bring the food back. When food is plentiful, the queen creates offspring faster. Every termite that hatches on your property is one more mouth to feed. The result is more pressure applied to your home, and more damage caused wherever termites find a path to appropriate food sources.
Termites eat anything that has cellulose. They don't just eat wood. If termites find a junk pile with cardboard, paper products, clothes, or other items that contain cellulose, these can ignite population growth.
Termites have a preference for decaying natural wood sources. If you have a brush pile, you are putting out food for termite workers. Dead branches that are easily accessed from the ground will give termite workers a desirable food source and increase worker activity and population growth. Consider logs, stumps, campfire wood, and other sources around your property.
Termites don't get into pressure-treated wood unless it is compromised. Homes that have moisture problems, such as clogged gutters, can have water-damaged wood. Once the wood is compromised by moisture, termite workers can move in.
Any wood that is buried in the ground will eventually become a food source for termites as rain falls, the soil is dampened, and the wood is compromised. It is essential to consider any wood materials that have been buried in your yard.
Now that you understand how termite damage can escalate let's look at termite prevention methods that work to protect your property. We'll start by looking at all-natural methods that require no knowledge of pest control.
Protecting Your Property: Effective Termite Prevention Methods
The secret to preventing termite damage is understanding how to detect termites and alter conditions that increase termite activity. Here are our best suggestions for all-natural termite damage prevention:
Keep watch for termite swarmers or wings. Early detection can help you quickly address termites before extensive damage is done.
Keep watch for termite workers. When you pick up dead branches on your property, you have an opportunity to catch workers hiding underneath.
Perform routine inspections of your exterior. If you do the hard work of looking for mud tubes, termite damage, and shed wings all the way around your foundation, even in places where it is tough to get inside, you may catch signs early.
Store wood (and other termite food sources) in a way that prevents termite workers from accessing them. The goal is to get wood off the ground and make termites have to create mud tubes to get to wood sources.
Address wood-to-ground contact on structures. The last thing you want is for termite workers to find a way to directly access the wood of your home without needing to make mud tubes.
These steps will provide a level of protection but aren't guaranteed to prevent termite damage. If you want to ensure complete protection, you need to understand the relationship between termites and pest control. Termite pest control works when it is placed where termites will find it. So, the first step is putting the products in the ground. Next, you need to understand what environmental conditions can cause termite control to weaken or fail. Then, you must consider termite pressures. If you have several colonies applying pressure, they can overwhelm control products. Last, you need to use termite control products that actually work. There are many products available, and they're not created equal by any means. Currently, the best product we know of is the Sentricon® System with Always Active™. It is placed in the ground where termites can find it. Unlike other control solutions that wear out over time, Sentricon® bait is ever more effective as it ages and decays. The bait stations are monitored, and it is possible to measure the termite pressures and adjust the bait when the level of pressure increases significantly. And, most of all, it works. Sentricon® has over two decades of real-world success and is considered the most trusted termite control solution available.
At this point, you're likely wondering where to buy Sentricon® termite bait stations; after all, we just talked it up so well. Unfortunately, we have a bit of bad news. They are only available to certified termite control professionals. The reason is that the manufacturer of Sentricon® understands the science of termite control – not only what termites will take for bait and how bait eliminates colonies, but how a system like this is maintained to ensure efficacy. That is why the manufacturer certifies technicians for the installation and management of their award-winning system. So, while Sentricon® is the best way to prevent termite infestations in Aiken, you'll need to contact a certified installer for access to this control solution. For complete control of termites on your property Aiken Pest Control is here to help.
Professional Termite Control: Long-Term Termite Control And Protection
Want to stay ahead of termites and get the level of termite protection you want? Want to put termite prevention out of your mind and avoid the hard work of performing inspections on your own? Contact Aiken Pest Control for ongoing, Always Active™ termite damage prevention with the Sentricon® System. We will install and maintain your Sentricon® System with Always Active™ technology and provide your property with the best termite detection and colony elimination available. Contact us today for service. There is no time like the present to stop termites in their tracks and guard your property investment against termites.