The first step in protecting yourself from mosquitoes is to understand how mosquitoes can harm you. While most Aiken residents know that mosquitoes can transmit dangerous diseases, it is not commonly understood that they sometimes cause sickness that resembles the flu or the common cold. Why is this essential to understand? Because you may not realize that the routine illness is linked to the mosquito bites you keep getting while you're out in your yard. Let's examine the benefits and hazards of having mosquitoes around your home, examine a few effortless tricks to reduce mosquito activity, and the stress-free way to effectively control mosquitoes in your yard. For direct answers to your questions, jump to our contact page and send us a quick e-mail. We're happy to answer your questions and provide the advice you need to address the mosquitoes on your Aiken property.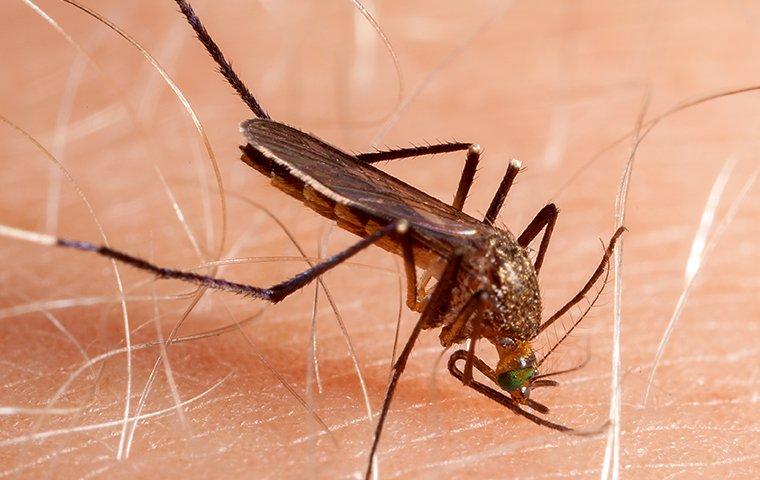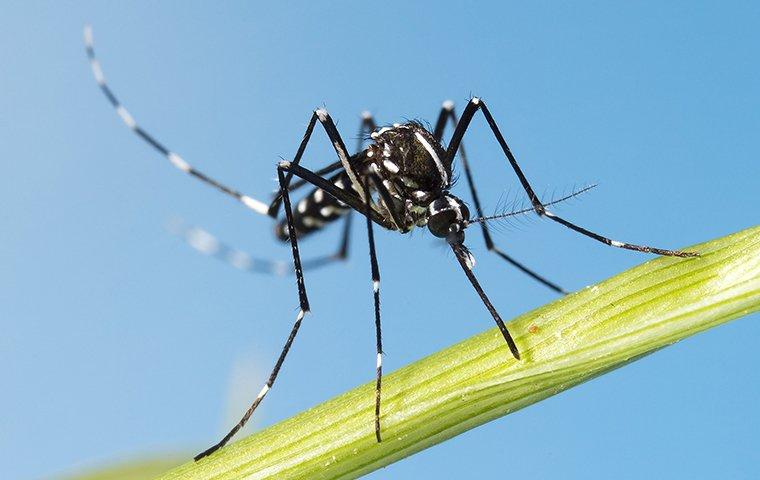 The Environmental Purpose Of Mosquitoes
Let's start by considering a question most people have about mosquitoes in Aiken: What do mosquitoes do for the world? It seems like they are nothing more than a plague. The truth is that mosquitoes serve a purpose. They are a source of food for many animals. Without mosquitoes, those animals would lose a critical source of sustenance and could die off as a result. But there is no mosquito shortage in the world! We can control the mosquitoes on our properties without impacting the world's ecosystem.
Another factor to consider is that mosquitoes help with pollination. While they are certainly not as helpful as bees, they do play a distinct role. Mosquitoes feed on nectar. As they go from flower to flower, they spread the seeds of life, so… it is good to have mosquitoes in your landscaping, right? Our recommendation is to get rid of mosquitoes and let bees and other pollinators get this job done on your property. It is best to let mosquitoes help with pollination in areas that are far removed from humans and pets.
The Dangerous Diseases Mosquito Bites Can Spread
It is likely that you've heard about all of the dangerous viruses mosquitoes can spread, viruses such as malaria, West Nile virus, chikungunya, yellow fever, dengue disease, Zika virus, and more. It is also likely that you know that almost all of these diseases are not local to the United States. They only spread during viral outbreaks. If so, you may think you have nothing to worry about, regarding mosquitoes, if you don't hear about an outbreak on the news. But, as we pointed out, mosquitoes in the United States can make you sick. Let's look at some facts every Aiken resident should know.
Not all mosquitoes can make you sick. You can get lots of bites and never get sick. While this is good news, it is also why many people aren't concerned about mosquitoes.
Mosquito-borne diseases can cause no symptoms at all. This is referred to as being asymptomatic. If you show no symptoms, you can be spreading the disease without realizing it.
Mosquito diseases often go under the radar. The symptoms, such as headache, body ache, and fever, are mistaken for the flu or common cold.
In the United States, West Nile virus is a particular threat. It can cause encephalitis (brain swelling) and present a serious risk to certain individuals. If you or your child has a headache associated with their illness, keep this threat in mind.
It is best to address mosquitoes on your property to guard against general illness. Doing so will give you ongoing protection from outbreaks and potentially harmful diseases. How do you deal with mosquitoes in your yard? Here are some effortless tricks that will help.
Effortless Tricks To Reduce Mosquito Numbers In Your Yard
Have you noticed that there are some places without mosquitoes? Have you wondered why this is the case? It has to do with mosquito behavior more than the application of professional mosquito control—though the two go hand-in-hand. Before we share our tips and tricks, it is helpful to discuss mosquito behavior.
Female mosquitoes lay eggs a hundred at a time. Those eggs take a little over a week to develop into flying mosquitoes. The flying mosquitoes swarm you and bite you on your property. Most bites will come from these mosquitoes because most will not travel more than a few hundred feet in their entire lifetime. So, eliminating the mosquitoes in your yard will give you temporary relief from mosquitoes. If you also address breeding sites to deter mosquito eggs from turning into adult mosquito swarms, you'll have the best mosquito solution. Unfortunately, many residents don't take this route. They attempt to install outdoor plants that repel mosquitoes or use a long list of other things that repel mosquitoes. Repellents offer some help, but they fall short of achieving the ultimate goal, which is to have a yard without mosquitoes.
Now that you know a bit about mosquito breeding, let's look at some meaningful ways you can deter mosquitoes from breeding a swarm of little biters in your yard. Some of these tips are likely to surprise you.
It is easy to store a bucket or bowl inside. Why should you do this? Because a hundred mosquitoes can develop in stagnant rainwater left in a dog dish. Removing containers will deter mosquitoes.
It doesn't take much effort to turn a kiddie pool over. All mosquitoes need is an inch of water left in the bottom of a kiddie pool.
One easy step when mowing is to adjust the blades so that you cut your grass the right length. Does this help stop mosquitoes? Yes. Having grass the proper length deters weeds and can prevent having plentiful nectar as a food source for mosquitoes.
There are contractors that handle lawn care, gutter cleaning, and landscape management if you want to further guard your property against mosquitoes with little effort on your part. Lawn care will deal with those weeds and reduce nectar and plant sap for mosquitoes to eat. A good gutter cleaning will reduce perimeter saturation and the puddles that stay on the ground for more than a week after it rains. Landscape management will reduce the dampness and humidity that mosquitoes prefer when resting.
You can take these steps to reduce mosquitoes and significantly reduce mosquito bites. In some cases, more control is not needed. But you could get the best protection possible by hiring a pest control service provider rather than general contractors. A mosquito control company can apply a range of control solutions to target mosquitoes.
The Stress-Free Way To Effective Mosquito Control
Effective mosquito control is a complex process. When you need mosquito control in Aiken, contact Aiken Pest Control. Here are a few ways we provide effective, stress-free mosquito control, and why these methods work.
Want to guard your guests during an outdoor event? We can apply trusted materials in targeted locations to knock down all the mosquitoes in your yard and give you over a week of relief from mosquito swarms.
Want to reset the mosquitoes in your yard and start from scratch? A one-time mosquito treatment can get the job done. We can also provide you with insights regarding the conducive conditions on your property.
Want to enjoy your yard through the warm months of the year when mosquitoes can make you miserable? We can routinely visit your yard to knock down adult mosquitoes. During these visits, we'll also evaluate the potential breeding sites. Where needed, we can apply larvicides to prevent mosquito larvae from growing into adult mosquitoes that fly and bite.
Want protection from mosquitoes, fleas, and ticks? Your seasonal mosquito control gives you coverage for all three! If you're looking to guard yourself, your kids, and your pets from harmful pest-borne illnesses, you'll get a lot of bang for your buck.
It is impossible to keep your yard entirely free of mosquitoes, fleas, and ticks. But it is entirely possible to reduce them well below your threshold of comfort. We can help you get the best results possible. Contact Aiken Pest Control today and speak with one of our service professionals about your mosquito, flea, or tick concerns. We would love the opportunity to help you zero in on the control solution that will work best for you and your budget. Our team is committed to offering industry-leading solutions and impeccable service. Check out our reviews on Google to see what our customers say about their service. Or check out our "About us" resources to see a range of reviews from Google, Facebook, and the Better Business Bureau.
It pays to go with a company you can trust. Mosquitoes aren't just annoying pests that leave itchy welts on your skin. They can make you, your kids, and your pets sick. Ticks and fleas are also considered a disease risk. We recommend checking out resource pages at the CDC to learn more about them. Contact Aiken Pest Control today to guard your property and your family from pest-borne diseases and make your yard a much nicer place to recreate during the warm months of the year.