During the spring, the rain falls in buckets. Rainwater runs down your roof and threatens to pour over the side and down onto the soil next to your home. Fortunately, you have gutters to stop this from happening. If your gutter system does its job, only a portion of the rain will soak your perimeter soil, and the water left by the rain will sink down into the ground. After a day of sunshine, you have a dry perimeter again. However, there are conditions that can lead to perimeter saturation, such as excessive rain, clogged gutters, or a damaged gutter system. When the ground gets saturated, the rainwater can't soak in. It starts to puddle on top. When this happens, you can start to have issues. But, even when everything works the way it should, and your perimeter is dry after rainstorms, a moisture issue can creep in. Join us today as we take a look at moisture control problems. We'll tell you how to detect a moisture issue, some of the surprising ways damp conditions can cause problems, ways you can prevent a moisture issue, and how your local moisture control specialist can help. If you would like to speak directly to a professional about your moisture concerns, contact Aiken Pest Control for moisture control service in Aiken. We use advanced methods and materials for complete remediation. We can help.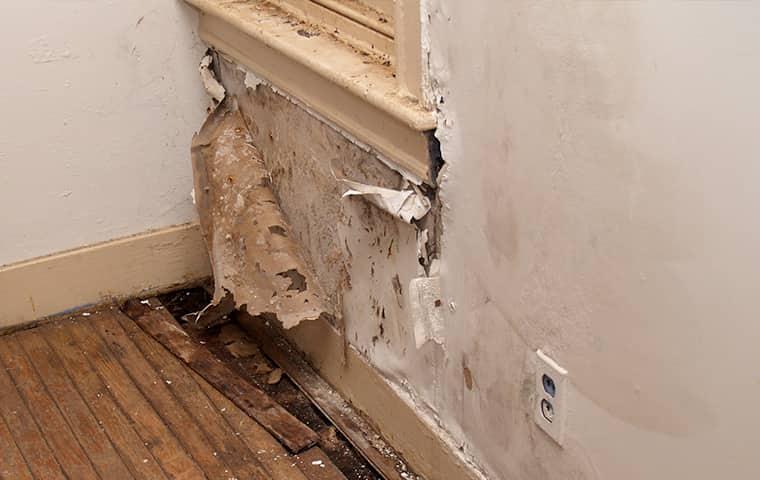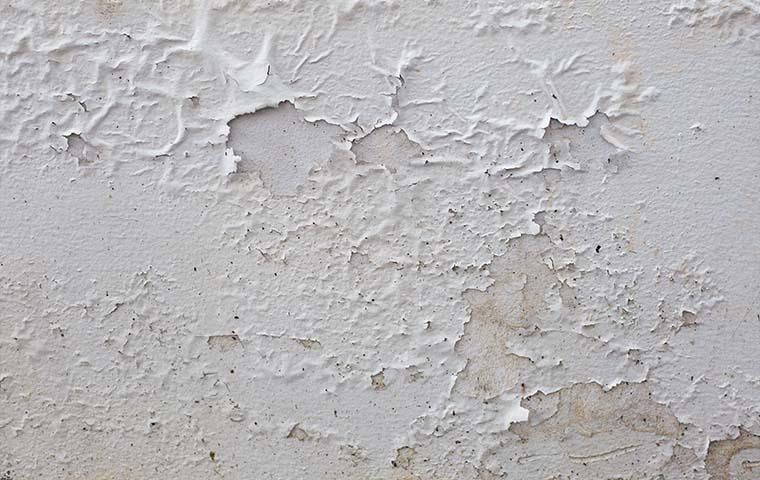 Early Warning Signs: Detecting Moisture Problems In Your Home
There are a few ways to tell when moisture is getting out of control. Some are obvious. But some are subtle. You can have a moisture control issue for years and not realize it. Let's look at the warning signs in order from obvious to mysterious.
When you see a black spot on a wall, that is an obvious and serious sign of a moisture problem. If you have black spots upstairs, you may have a water leak or damage to your roof. If you find black mold on the first floor, you could have a moisture problem in your basement.
When you see paint bubbling or spots on your walls, it is an indication that water is soaking the building material underneath. Once again, the location of the bubbling paint is an indication of the kind of moisture problem.
When you step on a board, and it creaks underfoot, moisture might have something to do with it. Moisture can compromise wood, and wood-destroying pests are drawn to this damage and can hollow out your structural support beams over time.
When you smell a musty odor, what you're smelling is a moisture problem. Often, the culprit behind a musty odor is a moisture control issue in a crawl space. Do you have a crawl space under your home? It is time to check that space for rotted wood, pest damage, and other signs of a moisture problem.
When you have ongoing sickness, you may have a moisture problem. You don't have to see black mold to sense it in your home. Mold can cause respiratory distress. Sickness like this is mysterious if you don't see the mold.
When you start to see silverfish, springtails, earwigs, cockroaches, millipedes, and centipedes routinely crawling around in your home, you might have a conducive space underneath your home. These pests love humid and damp environments.
You can check your home for signs. The tools for this job are a flashlight and some determination. Get into the crawl space underneath your home and look for puddles, damp wood, fungi, holes, termite mud tubes, and wood rot. If you don't have a crawl space, check your attic. Look for drips, puddles, and damp insulation. Check around the outside of your home and look for ground saturation, gutter breaks, and the presence of mud tubes on your exterior walls.
If you find signs of a moisture problem, it is time to do a risk assessment. Water problems lead to trouble. We've already touched on a few of the issues, but let's take a moment to drill a little deeper.
Health Impact: How Dampness Can Affect Your Family
Water damage can impact the health of your home and your physical health as well. It is critical for rainwater to dry and for your crawl space to be free of humidity and damp conditions. Here's how it works.
Moisture dampens wood and fungi spores attach. These spores feed on the wood and lead to the damage we call wood rot.
Mold spores can also attach to damp wood. When these spores replicate, more spores are pushed into the air. When these spores are inhaled, they can cause congestion, sore eyes, skin rashes, and respiratory issues. The symptoms will vary depending on your sensitivity and immune system.
When fungi spores cause wood rot, they compromise the wood and make it an appetizing target for carpenter ants, wood-boring beetles, termites, and other wood-damaging pests. Termites are the worst. They can do considerable damage to a home if they go untreated. And they often go untreated because they are incredibly hard to detect.
When wood-damaging pests create tunnels inside wood, the wood weakens and puts stress on the structure. These can lead to additional damage. Floors can sink and even collapse in extreme cases.
Some moisture-loving pests are a health concern. For example, cockroaches are linked to a long list of diseases. A moisture problem is often the catalyst for pest problems.
Now that you know some of the ways moisture can present a concern for you and your family, let's shift our attention to prevention. There are ways to reduce moisture and get control of humidity.
The Right Tools: Essential Steps For Effective Moisture Prevention
Once again, we're going to build off what we've discussed so far. These moisture prevention tips and solutions work to correct the problems listed above. Some are things you can do. Some are best implemented by a moisture control specialist or a contractor. You have many tools in your bag. Use the right tool to get the best results.
Have your roof inspected. When moisture gets into your attic, it is often due to damaged seals around roof penetrations, damaged shingles, or damage to soffits. Catching these issues early can prevent additional damage.
Consider rodent control. A rodent control issue can lead to damaged soffits, fascia, and eaves. A pest control service provider can provide your home with proactive pest control to prevent rodent issues that can lead to moisture problems in your walls – and other problems.
Watch for spots appearing on second-floor ceilings. These can arise from a ductwork issue, damaged air conditioning unit, or compromised roofline. As soon as you notice a spot, go up and check it out.
Get your gutters cleaned and fixed. A properly maintained gutter system is essential for the health of your home.
If you have a crawl space under your home, consider encapsulation. It is smart to go with a pest control service provider for this job as a pest professional is trained to handle moisture-related pest problems and wood-damaging pests, as well as provide moisture prevention.
If you live in Aiken or the surrounding area, contact your local moisture control company and pest control experts at Aiken Pest Control for help. We provide comprehensive services to address unprotected crawl spaces. Let's quickly look at the benefits.
Professional Moisture Control: Benefits And Considerations
At this point, you know the issues that can arise from having a moisture problem in your crawl space. If damp conditions and humidity go untreated in a crawl space, it can lead to many problems, including mold spores, decaying wood, moisture pests, wood-destroying pests, and more. But we haven't discussed the benefits of hiring a trained professional.
When we take care of your encapsulation work, you don't have to do it, including removing any junk or debris in your crawl space!
We inspect your crawl space, identify the moisture sources, and target the specific issues with corrective measures. Our trained service professionals install the correct products to address all of the moisture and humidity problems in your crawl space.
We identify fungus and mold issues and treat the substructures to correct these issues.
We locate warning signs of subterranean termite or carpenter ant activity and provide you with options to address these pests early.
We track moisture-related pest activity and share our findings with you so that you can decide what you want to do about them.
It pays to choose Aiken Pest Control for moisture remediation and crawl space encapsulation in Aiken. We have the experience to do the job right, and our added expertise in pest control gives you extra insight into your problem. Our services are comprehensive and effective. To learn more or to schedule an inspection of your property, jump to our contact page and connect with us through our online form. It only takes a few seconds to tell us about your issue. We'll get right back to you with answers to questions about pricing, service options, and more. We look forward to helping you find the right solution for your moisture control and pest management needs.