Have you ever had an argument with someone where there was nothing you could say or do that would change the other person's mind? Trying to convince German cockroaches to live somewhere else is a lot like this. Your requests will fall on deaf ears, even though German cockroaches don't have ears. When we say "requests," it is important to understand what we're talking about. There are many things people do to convince German cockroaches to leave, such as laying down something that smells bad to them. Unfortunately, home remedies just don't work. German cockroaches are robust and obstinate insects that don't know how to take a hint. So, what can you do when these pests get into your Aiken home? We have a few suggestions.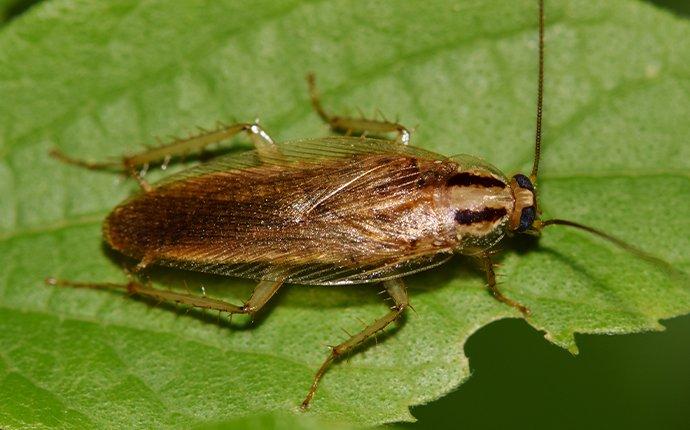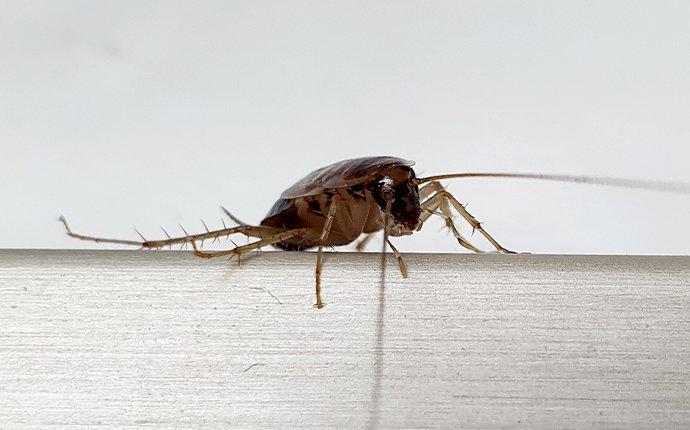 Step One: Put Your Food In Sealed Containers
German cockroaches can chew through cardboard, paper, and thin plastic. Your food will not be protected in packaging made of these materials. We recommend transferring food products to sealed glass or hard plastic containers. While it can cost you a little bit, getting containers is well worth the money.
They keep the smells contained. This masks the presence of this food in your home.

They prevent roaches from chewing a way in.

They stop roaches from contaminating your foods with microorganisms that can be on their exoskeletons and feet, and prevent them from leaving excrement in your foods.
Protecting your food won't drive these, or any other species of cockroach, out of your home. But it is the first piece in our cockroach pest control puzzle.
Step Two: Keep Things Clean
German cockroaches don't prefer to live in a home that is clean, even though they often do. If you take steps to clean your home frequently, it is another piece to the puzzle.
Keep your trash in a sealed container.

Keep your trash container clean.

Clean your kitchen floors.

Vacuum your rugs.

Deep clean around appliances.

Get food out of cracks and crevices in your kitchen.

Wipe down food shelves and the bottoms of your food cabinets.

Don't leave unprotected food out for the roaches to eat.
Step Three: Address Moisture
Most pest cockroaches won't want to live in your home if it is dry. These insects prefer damp conditions. Adjusting the humidity inside your home can drive them out. German cockroaches are a little more difficult to get rid of with this step alone, but when added to the other steps, it could.
Repair leaks, particularly faucet and showerhead leaks. While you're going to have water droplets in your sinks, tubs, and showers at some point, these droplets dry up before nightfall. This is when German cockroaches are active. A constant drip or slight leak can provide moisture throughout the night.

High humidity in your basement can give German cockroaches a perfect place to live. You can address this humidity by installing dehumidifiers or vents and fans.

Repair exterior holes that are causing wood rot and interior moisture problems. These can have a big impact on German cockroaches.
Step Four: Declutter
German roaches love tight spaces. If you have clutter in your home, these roaches will be very happy. You make them less happy by addressing clutter and reducing tight spaces for these insects to hide.
Organize in your attic spaces.

Organize in your basement areas.

Keep your common areas clutter-free.
Step Five: Seal Roaches Out
Once you've done what you can on the inside, it is time to consider the outside of your home. If you've had success making your home less habitable for German cockroaches, you may finish the job of controlling the insects by sealing openings they're using to get into your home. Here are a few common entry points to consider:
Cracks in your foundation wall, particularly around windows.

Open space around water mains and other foundation penetrations.

Gaps under doors that do not have door sweeps.

Gaps in weatherstripping that is wearing out.

Damaged door and window screens.

Unprotected weep holes.
Targeted Cockroach Control
If German cockroaches still want to live with you, or you'd prefer to go at those roaches head on, it is necessary to apply cockroach control products. These must be selected to specifically address the German cockroach species and they must be administered in a way that outsmarts these roaches. It is best to have a trained and experienced pest management professional handle your German cockroach treatments. If you live in Aiken, or the surrounding area, we can assist you with this. Connect with us today and tell us about your roach problem. We'll guide you in finding the right solution for your home and your family.