Most people don't devote a single thought to silverfish—until they become a problem. These insects can live outside of your home in large numbers and you're not likely to know it. But, when they get inside, they can be hard to ignore. Silverfish can damage your clothing, your bedding, your books, your wallpaper, and much more. They can also get into your stored food products. So, it is wise to take a minute and consider the problems these insects can pose long before they actually become a problem. Here's the trick to keeping silverfish out of your Aiken home.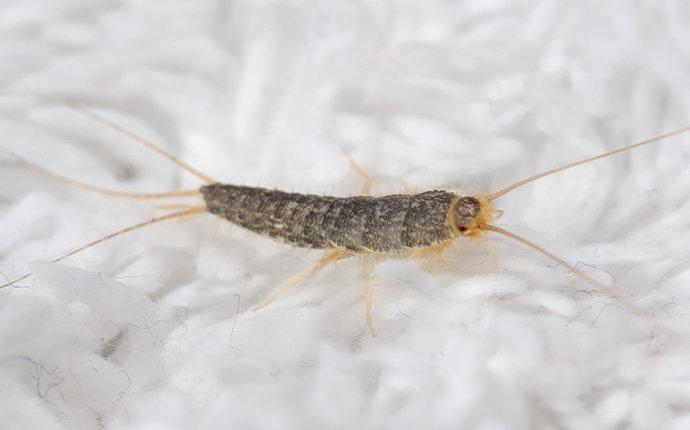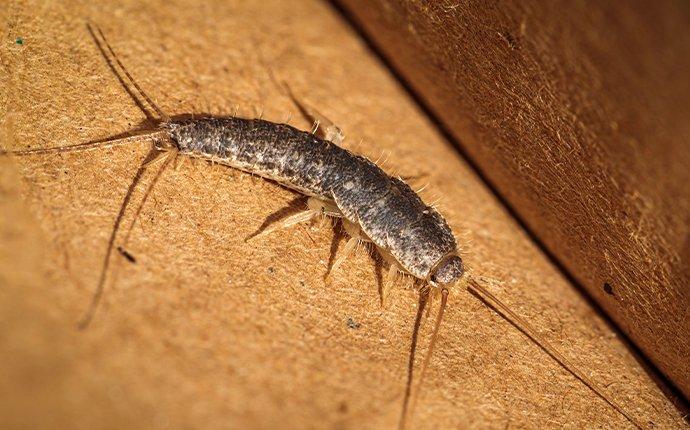 Yard Work
Spring and fall are times of the year when we tend to roll up our sleeves and do some much-needed yard work. Your hard work can remove unsightly leaves and sticks from your yard, reduce acorns that can destroy your lawnmower, and add beauty to your landscaping. But it will do something else beneficial: It will reduce silverfish populations. Silverfish are drawn to leaf litter, leaf piles, woodpiles, dense vegetation, and lawn clutter. If you make your yard less inviting to silverfish, you'll have fewer silverfish in your yard and a lower chance of an interior infestation.
Other Spring Cleaning
There are many things that can attract silverfish. On the top of the list is wet paper and cardboard. If you have stacks of cardboard in your garage, or cardboard boxes in a storage room, these can be targeted by silverfish, especially if the humidity levels are high. Address humidity with proper ventilation and fans, and consider using plastic totes rather than cardboard boxes.
Moisture
Damp habitats, high humidity, and water sources are all attractive to silverfish. There are many ways you can actively reduce moisture around your home. When you follow these tips, not only will you reduce silverfish, you'll reduce many other pests that can accidentally get into your Aiken home.
Maintain a clean and working gutter system. Your gutters channel water away from your exterior walls and protect the wood of your home. But they also prevent oversaturation of soil near your foundation walls, which is an attractant for silverfish and other pests.

Reduce plants in your landscaping and put space between plants. This lets the wind move through your vegetation and dry up moisture after watering. So get rid of weeds and unnecessary plants. Trimming also helps. Keep bushes, shrubs, and other plants neatly trimmed.

Reduce shade. If you have an area near your home that gets a lot of shade, moisture can become a problem. Trim tree canopy to let sunlight in, and pay particular attention to plants that create shade right next to your foundation walls. It is good to have an 18 inch "dry zone" around your home. If that isn't possible, trim the vegetation as far away as you can.

Fix leaks, remove containers that capture water, and address any conditions that create standing water.
Remove Pathways
Silverfish get into Aiken homes by accident. They don't know that you have food sources in your home. If you do a detailed inspection of your exterior and seal potential entry points and pathways silverfish can use to get in, you can deter them. Pay particular attention to areas that are close to the soil.
Inspect window and door frames for holes or gaps.

Inspect window and door screen frames for gaps.

Inspect all of the screens on your home for tears and rips.

Make sure you have door sweeps installed, and that they are in good repair.

Make sure your weatherstripping on exterior doors has a good seal all the way around.

Inspect mortar around bricks.

Inspect your foundation wall for cracks.

Inspect foundation penetrations, such as pipes, wires, and wire conduits.
The best tools for sealing silverfish out of your home are a caulking gun, a high quality silicone caulk, and a foundation repair kit.
Silverfish Control In Aiken
If silverfish ever become a problem, remember that the licensed pest professionals at Aiken Pest Control are always available to assist you. We can help you arrest a silverfish infestation and help you protect your stuff. We can also establish ongoing pest control for your home that will give you protection from silverfish and many other pests that can damage your belongings, your health, and your home. Connect with us today.