Earwigs are scary-looking insects with forcep-like abdominal appendages that look as though they could really do a lot of damage. Fortunately, those appendages aren't used to sting or deliver venom. They're not even used to bite. They are modified legs that earwigs use to subdue prey and to wrestle with each other. You don't have to worry about an earwig using those pincers to do something nefarious, like tunnel into your brain by way of your ear canal. It might try to wrestle you if you handle it, and if it does, you may get a little pinch. But that's about it. So, are earwigs completely harmless? Not quite. Here's what you should be aware of.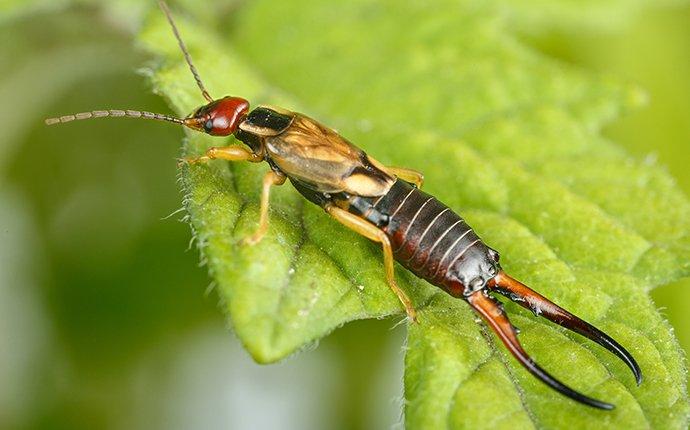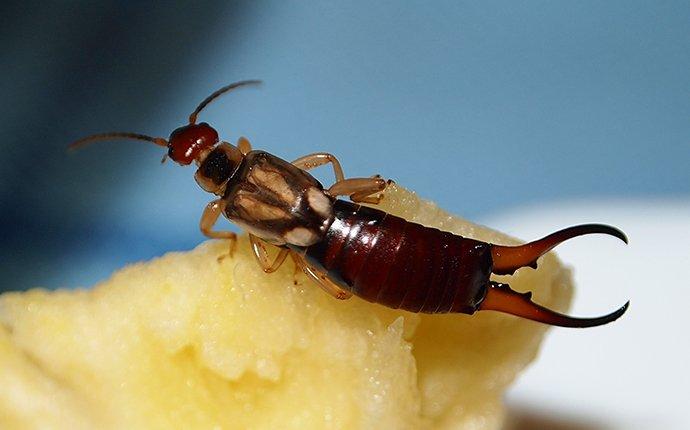 Earwigs And Gaps
If you're finding earwigs in your home, it is important that you understand why you're seeing them in your home. Earwigs are thigmotactic. This causes them to be attracted to gaps, cracks, crevices and other tight spaces. If they find an entry point in your foundation wall, they'll take advantage of it. Once inside, they'll gravitate to any location that looks like a nice tight space like, oh say, you're ear canal. Yup. It's true. They might decide to get into your ear. But we have some good news. You're not likely to sleep in a location that is near enough to earwigs to allow them to pose a threat. These insects require somewhat unique circumstances. The perfect storm would probably be a mattress on a floor in a basement. If you've seen earwigs, it is best to elevate box springs and mattresses and make sure sheets and blankets don't touch the floor. You don't want to give those earwigs any wrong ideas.
Earwigs And Moisture
There is something else that earwigs are drawn to that might make one decide to climb into your ear; they are attracted to areas that are damp or humid. Your moist ear canal might fit the bill. But it's unlikely. This tidbit of information is still important. When earwigs got into your home, it was likely through a spot that is damp. There may even be rotted wood present. It is a good idea to investigate and see if you have a water damage issue that needs to be addressed. This is a far greater concern than having an earwig get in your ear.
Earwigs And Darkness
There is one more reason an earwig might want to get into your ear; earwigs love darkness. They are mostly nocturnal insects that prefer darkness. They can be found hiding under objects in your yard that block the sunlight. These spots also tend to be tight spaces that are moist.
What happens when an earwig gets in your ear?
If an earwig gets lodged in your ear, it can hurt. And you may have to go to your physician to have it removed. But you should know that any bug that crawls in your ear will cause discomfort and lead to a hospital visit. There are many documented cases of bugs found in the ears of patients, creatures such as spiders, bed bugs, moths, ticks, fruit flies, cockroaches, and even crickets.
How To Keep Earwigs Out Of Your Home
If you don't have earwigs in your home yet, and you'd like to keep it that way, there are a few things you can do.
Seal any entry points in your foundation wall. Inspect foundation wall penetrations such as pipes, wire conduit, windows, and doors.

Reduce moisture around your home. You can do this by having gutters cleaned, trimming tree canopy, and fixing any leaks.

Remove leaves, grass clipping, woodpiles, and other organic matter.

Move unnecessary objects that sit on the ground and create a tight, damp, dark space for earwigs to live.
Earwigs In Your Yard
Mostly, earwigs are just nuisance pests that come into your yard. When earwigs come into your yard, they may bring some bad habits with them. What habits? Some earwigs attack seedlings and can make garden plants unproductive. If you have a garden, it is important that you properly identify the earwigs you're dealing with so that you can determine whether or not they will be a threat. Earwigs can also put holes in leafy plants and damage flowers and fruit. This activity can make them harmful to the plants on your property. But they are going to pose little threat to you and your family in your yard.
Earwig Control
If you have any issues with earwigs in your home, remember that the team at Aiken Pest Control is always available to assist you. Reach out to us any time for prompt, professional assistance.