While bed bugs have been around since the dawn of human history, they seem like new pests here in the United States. The reason is that we managed to get rid of them entirely—for a while, at least. Join us today as we look at why bed bugs are back, how this information can provide critical insight if you're dealing with a bed bug infestation, and five tips to help you prevent bed bugs if you don't have them yet. We'll connect all the dots to help you get rid of bed bugs and keep them out of your home. Stick with us to the end, and we'll tell you how local pest control for bed bugs works. If you'd like to see how a professional takes care of bed bugs in person, give us a call. Aiken Pest Control offers industry-trusted pest control solutions for bed bugs and general pest control in Aiken. It's time to get rid of those bugs and get some rest.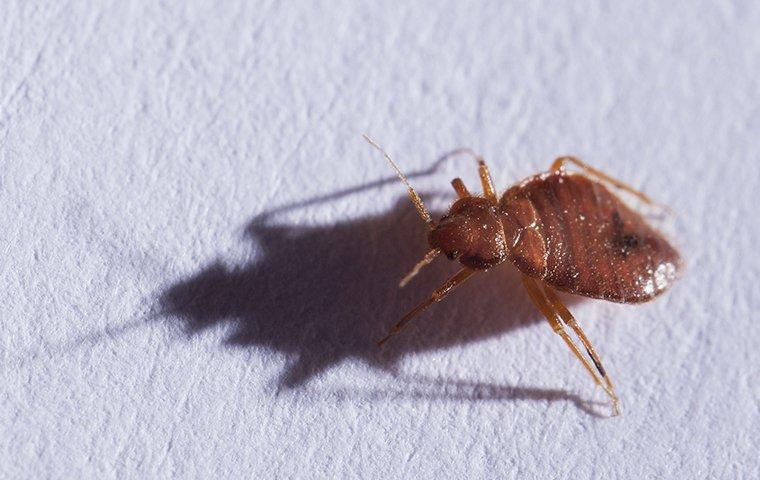 A Brief History Of The Bed Bug Resurgence
Before you can truly understand how all-natural tips and tricks help to address bed bugs when they invade Aiken homes, you need a brief history of how bed bugs have returned to the United States. Bed bugs were driven out of the U.S. in the middle of the 1900s when a product called DDT was used to address a wide range of pests, and bed bugs were no longer able to live in our homes. It was applied liberally in many places, even as a topical treatment for beds.
Unfortunately, prolonged exposure to DDT was found to have a harmful impact, and the U.S. government banned its use in the 1970s. For thirty years, bed bugs continued to have no foothold in our country, even after discontinuing the mass use of DDT. However, at the turn of the century, bed bugs returned from abroad, where they had not rested from driving people crazy. With DDT (and other materials used in the mid-1900s) a thing of the past, these insects were allowed to take root in the U.S. once more.
Bed bugs have always been in the world. While the U.S. got a bit of a reprieve, it wasn't a permanent solution. When bed bugs returned at the turn of the century and began spreading across the country again, residents were unprepared to deal with them. The pest control industry has worked hard over the last two decades to inform the public and help arrest the spread of these indoor pests, but it has been an uphill battle. One reason is likely related to the fact that bed bugs are sneaky, and it is hard to tell that someone has them when they say they have them. So, people have not taken the steps to prevent bed bugs from spreading. That is not the case now. These disturbing bugs have made a name for themselves, and most people take them seriously.
When considering what to do about bed bugs in Aiken, the first step is recognizing that these insects are a serious problem. The second step is taking steps to keep them out. While pest control materials were used in the past, the new strategy is prevention. This provides natural pest control for bed bugs. Unfortunately, it takes effort. But that effort is well worth your time and energy. Here's why.
All The Ways A Bed Bug Infestation Can Be Problematic
We wish prevention were as simple as contacting a pest control provider and getting a year-round pest control service plan for your home. But bed bugs don't live in your yard and don't come into your home from the perimeter next to your home. They hitch rides on people. They can even hitch a ride on you. If bed bugs find a way into your Aiken home, there are a few things you can expect these insects to do.
Bed bugs bite. Of course, you know this.
Each bed bug bites more than once. Generally, you can expect three bites during the night from each bug that bites you.
Bed bugs reproduce quickly. A female bed bug can produce one to seven offspring a day. It doesn't take long for a bed bug infestation to grow.
When several bed bugs come out to bite, they cause a lot of bite wounds because each one is biting several times.
If you wake up with bites and discover bed bugs in your home, it can lead to sleep loss, which has implications for your health.
If bed bug bites are scratched and open wounds develop, they may become infected. This is more of a concern for children.
Routine bloodletting caused by an insect infestation can lead to anemia.
Are bed bug bites dangerous? Not particularly. There are no reports of disease transmission from bed bugs to humans. The primary concern is the number of bites and the repercussions of having so many bites. An even greater problem is that bed bugs are hard to control. These insects are resilient, adaptable, and robust, and residents don't know how to treat bed bugs. What tends to happen is bed bug infestations are prolonged, and the bugs are allowed to spread to others during this time. There are few things as frustrating as eventually paying for professional bed bug control, only to have a friend or family member bring bed bugs back to your home that they picked up while at your home!
Do you see why prevention is so important? When you take the time to prevent bed bugs, you prevent the misery of dealing with an infestation in your home. You also have a much greater chance of success. Let's look at a few prevention tips to help you keep these bugs out.
Five Bed Bug Prevention Tips
It isn't easy to keep hitchhiking pests out of your home because they can enter your home on friends, family, kids, the next-door neighbors' kids, and anyone else who enters your home. You can also get bed bugs from unexpected places, such as a hardback book borrowed from the public library. But most of the time, you'll get bed bugs in expected ways. Here are some tips to help you deter these pests.
1. Always Perform An Inspection.
When you spend the night somewhere away from home, even the home of someone you know and trust, always do a quick inspection for bed bugs. These pests often infest homes for months before people realize they have a bed bug problem. Check for black or brown stains on sheets and pillowcases. Inspect cracks and crevices for shed skins, tiny insects, white eggs, or black fecal matter. Use your nose to check for a scent of coriander.
2. Protect Your Clothing And Bags.
When a bed bug climbs or lays eggs in your clothing, your laundry items become a source of infestation. Bed bugs are attracted to your worn items because they smell like you. Always guard your clothing, luggage, and objects with a void inside. Remember to store clothing and bags in garbage bags that are sealed shut, and when taking your luggage out, use a luggage rack if one is provided.
3. Deal With Any Bugs That May Have Hitched A Ride.
When you return home from staying the night somewhere, always take time to deter bed bugs that may have come home with you. Put your clothes and other dryer-safe items through a thirty-minutes dryer cycle. Heat eliminates bed bugs in all stages of development.
4. Always Inspect Used Items.
Bed bugs can hitch a ride into your home on used mattresses, couches, living room chairs, office chairs, computers, alarm clocks, pianos, guitars, and more. Any object with a void could have a bed bug hiding inside. Look for black or brown stains. Check voids with a flashlight and look for bed bugs, white eggs, yellowish insect skins, or stains.
5. Perform Routine Inspections To Catch Bed Bugs Early.
If you catch bed bugs early, you could suck them up with a vacuum and stop an infestation. Use the tips provided above to detect bed bugs in your home before they have a chance to spread.
These prevention tips will not provide complete protection from bed bugs or ensure that you will never get an infestation, but they will deter bed bug infestations from taking root. If bed bugs find a way into your house, or you're already dealing with them, let's look at what you can do about them.
What's The Best Way To Get Rid Of Bed Bugs In My House?
Environmentally friendly bed bug control is always the best solution for bed bug problems. If you're in Aiken, contact Aiken Pest Control. We provide the highest level of control with the least amount of control materials. With years of experience solving pest problems, you can trust our team to get the results you want!