Bed bugs are strange, creepy, and mysterious bugs. While we can't do much about the strange and the creepy, we can help you with the mystery. We have a lot of experience dealing with these elusive pests. Since we get calls to deal with bed bugs all the time, they're not much of a mystery to us.
Join us today as we break down a few simple misunderstandings and equip you with what you need to know if you ever have the bad fortune of seeing bed bug signs in your home. As always, we'd like to quickly remind you that help is available. You don't have to battle bed bugs alone. Contact Aiken Pest Control for smart and effective bed bug control in Aiken and the surrounding region.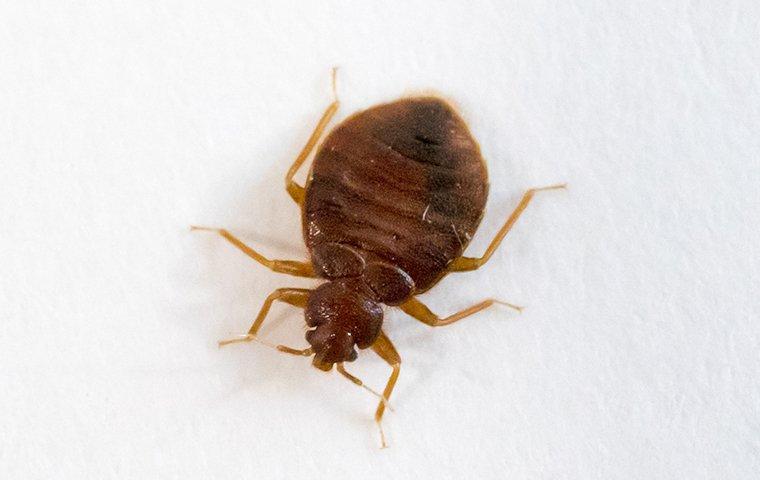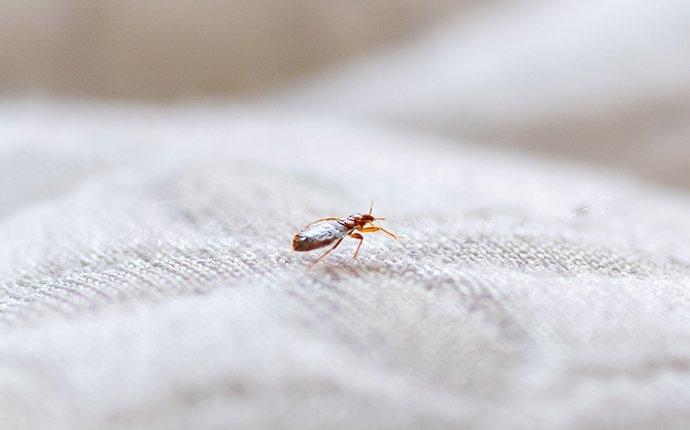 How Can I Be Sure It's Bed Bugs In My Home?
Did you know you can think you have bed bugs when you don't? It's true. The warning signs of a bed bug infestation aren't exclusive to bed bugs. Let's look at these signs and discuss how to interpret the evidence you're seeing in your home properly.
You may know that bed bug bites can develop into a significant rash. An allergic reaction to the saliva of the bed bugs causes the inflammation. But, as we're sure you know, you can be allergic to many things like food, fabrics, other bugs, etc. How can you tell that your rash is caused by bed bugs? We'll let you know in a moment.
When you wake up in the morning and find bug bites on your skin, you may think you have a bed bug problem—after all, these insects bite you while you're sleeping. But they're not the only bugs that can bite you while you snooze. So, how can you tell that the bites on your skin are from bed bugs, then?
What do bed bug bites look like? The bites vary depending on many factors, such as your skin, your sensitivity, the number of bites, and more. There is no way to give you a simple description. But there are a few factors you can consider:
One bed bug is likely to bite you three times during the night. If you wake up with three bites close to each other, you may have a bed bug problem.
You'll find the bites in one localized area when more than one bug bites you. Bed bugs feed together.
When each bed bug bites, it moves a short distance, bites again, moves another short distance, and bites the third time. Imagine all the bugs doing this, and you'll know what the bite pattern will look like on your skin.
Often, bed bugs bite exposed skin. If you have bites on your upper arms and shoulders, there is a good chance you have bed bugs. Finding bites on the lower legs, ankles, or feet are probably flea bites.
Evaluating your bites can help determine if you have bed bugs in your home, but you don't have to rely on bite identification alone. There are a few other warning signs these pests provide:
Droppings: The fecal matter of bed bugs is black. But, as you likely know, several insects have black fecal matter. How can you tell that bed bugs are responsible for the droppings you're finding in your home? One way is to consider whether or not you have bites. Other pests, like cockroaches, rarely bite. You may also look for brown stains near or mixed with black ones. Bed bugs often excrete blood with fecal matter.
Skins: As bed bugs grow, they shed their skins several times. They aren't alone in doing this. Other pests, like cockroaches, shed skins as well. Bed bug skins are pale or tan and may resemble a bed bug as the nymphs shed the entire skin at once. Also, bed bugs don't eat their shed skins, unlike cockroaches, so they are more likely to be intact.
Eggs: Bed bug eggs are about 1/5 of an inch and white. If you suspect a bed bug infestation, you can use a credit card to drag along mattress and box spring seams to see if you can find bed bug eggs hidden in these tight spaces.
Odor: Bed bugs have an odor to them. You may notice the scent if your house has enough bed bugs. The aroma created by bed bugs varies. It may smell moldy, sweet, or a mix. Some describe it as resembling coriander. Others describe it as smelling like a stinky towel.
These tips should help you determine whether or not you have bed bugs in your house. Now that you know how to tell if you have bed bugs, let's discuss what it means for you and everyone living in your home.
How Bad Is It To Have Bed Bugs In My House?
We get this question a lot. Depending on who you ask, bed bugs range from harmless to the worst pest in the world. Having dealt with these insects for a long time and knowing the scientific data collected about them, we can confidently say that they are somewhere in the middle but far closer to the "harmless" side.
We can't say bed bugs are completely harmless because they bite, and the number of bites will grow the longer these insects live in your home. But we're happy to say that there is no indication that bed bugs spread diseases or germs in laboratory studies.
The primary issue with bed bugs is that they're disturbing, and they can ruin your sleep. Becoming sleep-deprived can lead to anxiety, depression, poor motor coordination, and other issues. It is best to take action and deal with bed bugs quickly. Unfortunately, most people don't know how to treat bed bugs, and this can lead to another issue: frustration and prolonged home pest control.
Along with struggling to eliminate bed bugs, you may also find yourself battling new bugs that enter your home as you work to deal with the bugs you already have. Let's examine why bed bugs are in your home and how to keep them out.
Why Are There Bed Bugs In My House?
Why do bed bugs come inside? The first thing you should know about bed bugs is that they are indoor insects. That means you can't keep them out by applying perimeter pest control around the exterior of your house. You'll also have little success driving them out because they don't want to live outdoors.
You should also know that bed bugs don't choose to live with you. They come into your house by accident. Most often, they are picked up and carried inside an object they're infesting. If you want to avoid bringing more bed bugs into your home, remember this.
A third consideration is that bed bugs can travel between homes that share walls, like apartments or townhouses. These insects get into wall voids. If you have neighbors on the other side of your walls, you may need to use a caulking gun to seal all of the gaps bed bugs may use to enter your home from your neighbor's.
Whether you try to rid your home of bed bugs or hire a professional to address your infestation, it helps to know how bed bugs can get into your home. You must take steps to avoid bringing bugs home from work, school, sleepovers, or vacations. You need to check used furniture before bringing items into your home. And it is essential to seal your walls if the bugs are coming from an adjacent dwelling. Now, let's look at how bed bug pest control in Aiken works.
What's The Best Way To Get Rid Of Bed Bugs In My House?
When it comes to dealing with a bed bug infestation, knowledge is essential. DIY treatments often fail because effective solutions are applied ineffectively. For example, the best solution for bed bugs is to use heat to eliminate them in all stages of development. But you can't just buy a space heater and place it in the room you want to treat. Bed bugs will simply move away from the heat or find cold spots to hide in. A pest management professional uses professional-grade equipment to apply and monitor heat treatments. Bed bugs can't escape or hide from the heat when done appropriately.
If you're in Aiken, contact Aiken Pest Control for a bed bug treatment. Our highly-trained technicians have the experience to provide you with an effective treatment. Heat remediation is not only effective, it's super fast. While conventional bed bug treatments take weeks, a heat treatment will likely address the bed bugs in your home in one day. If you're ready to be done with these sleep-depriving bugs, this is the way to go.