Have you found mud structures on your home's foundation? Do you know that subterranean termites create mud tubes? If so, you're ahead of the game. Many Aiken residents don't know what mud tubes are or why they should care. We're going to help you broaden your knowledge even further. Join us as we look at how to check mud tubes for signs of active termites, how concerned you should be about termites, four things every homeowner ought to know about termites, and why it might be time to call pest control in Aiken for help.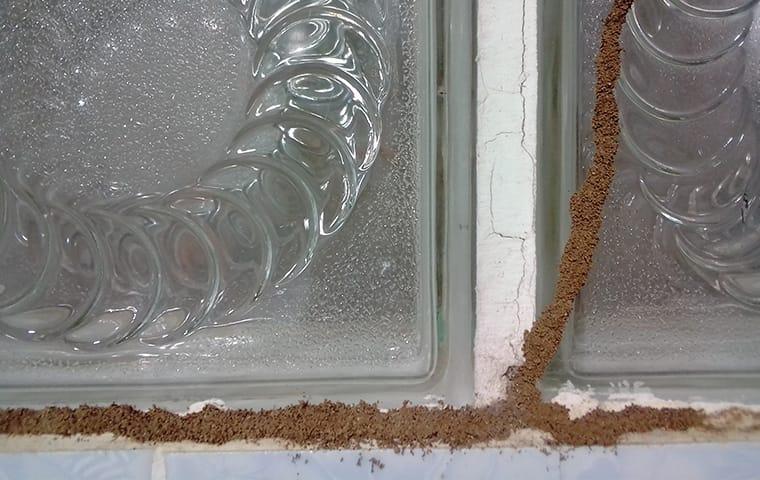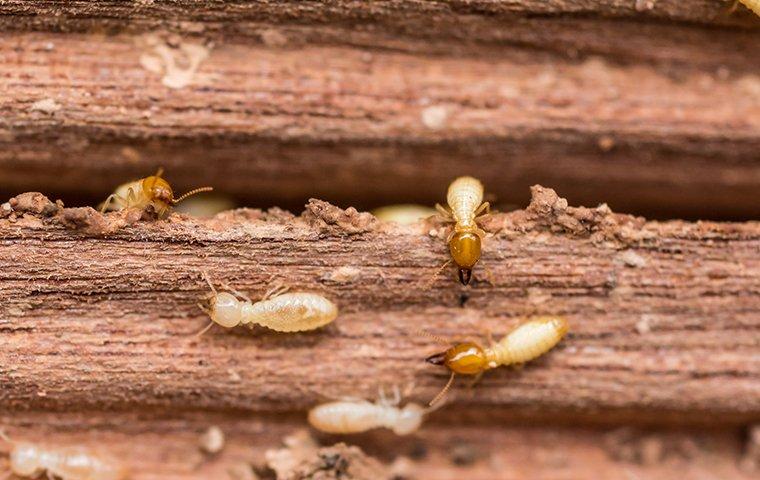 The Dreaded Mud Tubes Running Along Your Foundation
Few things can make your blood run cold like finding mud tubes on your foundation wall, especially if you know how much damage subterranean termites can do. But does finding mud tubes mean you have an active termite infestation? Not necessarily. They might not be newly created structures. You can find out by breaking a piece off. If active termites are using those tunnels, they'll rebuild them. You might also see worker termites or soldiers when you break off a piece. Worker termites are pale insects that look like fat ants. They are about 1/8 of an inch long with six legs and two antennae. Soldiers are larger and have black pincers on their heads. If you don't see any termites in the tunnels, check back in a couple of days to see if the structure is whole again.
What does it mean when the workers rebuild the mud tube? What's going on in there? Eastern subterranean termites (the ones we have in Aiken) live in the ground. They create extensive tunnels underneath the ground in the relentless search for food. While they rarely crawl aboveground, they're continually coming near the surface. If they believe there is a food source aboveground, they'll create a mud tunnel to get to it. The tunnel protects them from the air, which can dry them out. It also shields them from light. Termite workers have a strong aversion to light. After finishing the tube, the termites will go in and out of your home in search of food. They may feed on support beams, subflooring, and other structural materials, with a preference for rotting wood.
What does it mean when the workers don't rebuild the mud tube? Did they move on? No. Termites don't move on. They establish themselves and replicate. The reason your mud tube is dormant could be related to termite control. It might be old material in the soil. It might be your neighbor's termite control. A termite colony can feed on more than one home at a time in a residential area. Termite workers travel as far as the length of a football field in search of food. One thing it doesn't mean is that your property is termite free. New termites may have moved in and are not using that mud tube. Termites have many ways to get into a home without establishing tubes. They can work their way up the cracks in your foundation and get into the wood. They can get into exterior structures and work their way into the structural wood of your home. The number of potential routes depends on your home and your particular vulnerabilities.
How Much Damage Can Termites Cause?
The big question everyone asks is, "How much damage can termites do?" There is no simple answer to this question. All we can do is tell you the facts. If you have a termite problem, you should know these facts.
Termites cost U.S. property owners over $5 billion annually.
Subterranean termites are the most destructive of all termites.
Termites establish nests, create swarmers, and send them out to establish more nests in the area.
Worker termites never sleep. They are active 365 days a year, during the day and night.
Subterranean termites stay hidden and rarely show signs until damage is significant.
You won't hear termites feeding on the wood of your home.
An Eastern subterranean termite colony can have hundreds of thousands of individual termites.
In Aiken, termites slowly and secretly damage property for years. The damage they do is hard to fix because it is mostly on the inside of structural wood. When you find signs of termites in your yard, it is wise to take the threat seriously. You won't get many signs.
Four Things Every Homeowner Ought To Know About Termites
The greatest reason termites damage homes in Aiken is that residents don't know all that much about them. Knowledge is the key that will help you avoid termite damage. Long before you see signs in your yard or find a termite swarm in your house, you can use these facts to guard against damage.
1. Wood inspires termites to grow their colonies.
When termites find wood, the queen knows it. The workers share the food from termite to termite, and the queen gets excited and increases the production of offspring. You definitely don't want that. Here are a few tips to help you prevent termites from finding food on your property.
When you pick dead branches up, refrain from storing them in a pile on the ground. Consider getting a plastic waste bin to store those branches until you're ready to dispose of them.
If you have construction materials, campfire wood, scrap wood, or some other wood source in your backyard, store them on rubber mats or elevated platforms. Worker termites will have to create mud tubes to get to the wood.
Address wood-to-soil contact, such as putting deck posts on concrete piers. When structural timbers are in the ground, termites can enter them.
Remove stumps, logs, and dying trees.
Replace wood fencing with fencing of some other material. There are many options for vinyl fencing that look like wood but don't provide a food source for termites. You don't have to sacrifice curb appeal.
2. Termites don't just eat wood.
Worker termites will eat anything that has cellulose, such as cardboard, paper, clothing, etc. If you have a junk pile in your yard, it can attract termites. Make sure no junk sits on the ground. That is the first priority. But you should know that termites can get into a junk pile in a storage locker, shed, garage, or other exterior building. They may do this without creating obvious mud tubes. Technicians have found termites in many surprising places.

3. Moisture attracts termites.
A home with a gutter problem is in danger of a termite problem. There are primarily two reasons. Moist soil attracts termites, and moisture damage can cause wood rot. These are conducive conditions for termite activity. It is wise to keep your gutter free of obstructions and make repairs as necessary. Doing this will prevent the soil near your home from becoming oversaturated and guard the wood of your home from a wood-destroying fungus that leads to wood rot.
4. Termite swarmers are a bad sign.
You know you have a termite problem when you walk into a room and find winged termites all over a window pane. Swarmers are sometimes an obvious warning sign. But we don't recommend waiting until you see termite swarmers.
When swarmers appear indoors, it means the nest is close to, or underneath, the home and is considered a sign of a severe infestation.
It takes years for a termite nest to grow large enough to start producing termite swarmers and replicate. When you see termite swarmers, worker termites have had years to damage your property.
Swarmers last for less than 30 minutes. So you may not see a swarm at all. Shed wings are often the only sign of a termite swarm, not the swarmers themselves.
Termites are sneaky, relentless, and destructive insects. It is best to contact a licensed termite control professional to protect your property.
Why Not Calling The Termite Professionals Is A Big Mistake
In the age of the information superhighway, many people go to the net to solve problems, problems like pest control. Unfortunately, there are no easy answers when it comes to termite control. You can't just install a product and call it a day. It is so difficult to apply termite control that the leading manufacturers have certification programs to train professionals to ensure successful results. When you do it yourself, you might save money at first, but it could cost you in the long run. Termites won't let you know your treatments failed. They'll continue to nibble on your property year after year and surprise you with damage when you're ready to sell your home, or during your retirement when you're looking to cash in on the value of your home. Both are bad.
If you're in Aiken, reach out to Aiken Pest Control for industry-leading termite control. Our certified termite control specialists can help you make sure your property is protected against the potential for termite damage. We take the guesswork out of termite control.