Professional Pest Control For White Rock, SC Property Owners
Hidden away in the rocky forests of northwestern Richland, the residents of White Rock, SC are treated to mild winters, exciting seasonal events, and stunning vistas of nearby Lake Murray. From retirement homes to quiet subdivisions, there is a place for everyone in this small, close-knit community.

Unfortunately, living further away from the noise and bustle of the big city does not mean that unexpected and unwanted guests won't find their way into your home. We are talking about animal and insect pests. The threats posed by pests such as rodents, bed bugs, mosquitoes, and termites are some of the most dangerous in the world.

That's where Aiken Pest Control can help. Serving the CSRA since 1967 with only the best forms of pest management available, Aiken is proud to uphold a long tradition of utilizing effective treatment and important prevention for a better future. Call our office today during our weekly service hours to speak with one of our helpful professionals, or reach out to us online by completing the contact form now.
Home Pest Control In White Rock, SC
Monitoring pest activity around the house is a lifelong process that never ends. To save your precious time and money, Aiken Pest Control offers White Rock, SC residents year-round pest control so they can live their best pest-free life now. Our residential pest control plans cover over thirty of the most common and dangerous pests in the southeast, such as:
Rodents like rats and mice.

Biting insects like fleas and mosquitoes.

Hornets, wasps, and other stinging insects.
To get your comprehensive home inspection and professional help for your unique needs, reach out to our office today.
Can You Identify Carpenter Ant Damage In White Rock, SC?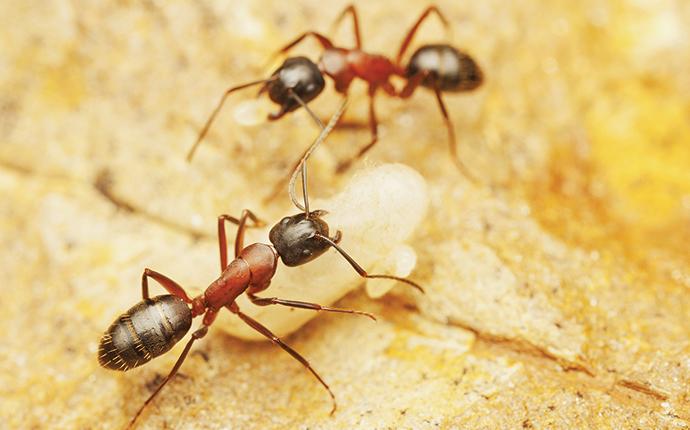 Any damage to wood or wooden structures is a bad sign for homeowners and business managers alike, but the presence of carpenter ant activity can make the situation far worse.

Unlike other kinds of wood-eating insects such as termites, carpenter ants do not consume the wood in which they live. Instead, this species of ant prefers to bore holes throughout dampened or water-damaged wood to sustain their large and ever-growing colonies. Without rapid action, structural damage from these ants will weaken the framework of your home or business and create costly repairs that may take weeks or even months to complete.

The best way to discern carpenter ant damage from other kinds of wood-eating insects include the following:
Hollow sounding wood when knocked on or tapped.

Sagging or warped wood, especially walls and floors.

The presence of frass, or very fine sawdust, around certain wooden structures.
If the signs of carpenter ant activity are becoming too large to ignore, immediately contact the pest professionals at Aiken Pest Control today.
Guide To Avoiding Bed Bugs In White Rock, SC Homes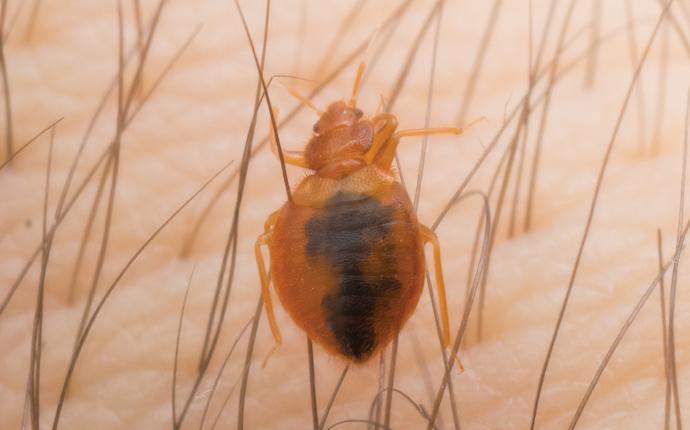 Known for their itchy bites and relentless hitchhiking, bed bugs are a frustrating and even dangerous pest in the White Rock area. Using their needle-thin mouths to suck the blood from their unwitting, sleeping victims, these bugs can cause a number of issues for private homeowners and hospitality businesses alike. The constant feeding can lead to anemia and insomnia in some victims, as well as the staining of bed sheets, pillows, and other linens. Finally, commercial properties may find that these bugs are capable of infesting in extreme numbers, resulting in class-action lawsuits, in severe cases.

To combat the many effects of bed bugs on the residents of White Rock, SC, Aiken Pest Control recommends the following steps:
While traveling, be sure to store all luggage and bags on a shelf or platform far from the floors and carpets.

Inspect the bed for signs of bed bugs, including their characteristic rust-brown spots left in small clumps.

When returning from a trip, wash all clothes and towels, whether or not they were used. If possible, use the highest heat setting available for washing and drying.
Once bed bugs find their way into a home, it is nearly impossible to uproot them without professional bed bug control services. If you are experiencing any stage of bed bug infestation, contact the knowledgeable technicians at Aiken Pest Control today.
Commercial Pest Control In White Rock, SC
Balancing a career, family, and hobbies with the general upkeep of a business is difficult at best. In the same vein, the operators at Aiken Pest Control are always looking forward to helping self-driven business owners just like you to discover, manage, and eliminate all pest control issues that may arise.

Some of Aiken Pest Control's best services for commercial business owners include:
Comprehensive pest identification services.

A custom-designed Integrated Pest Management (IPM) strategy that is flexible for both your needs and specific industry.

Complete adherence to all industry-specific standards and nationwide regulations.
Call today to begin the process of enrolling your business with Aiken Pest Control now.