When you think of bed bugs, you may think of a run-down, one-star motel on the side of the highway. A common misconception is that bed bugs only infest "dirty" homes and businesses, but the truth is, bed bugs can happen to anyone, anywhere.
Bed bugs thrive in places where large groups of people congregate, and their hitchhiking nature allows them to spread easily. No matter how clean you keep your home, once bed bugs are inside, their population can quickly become out of control. While bed bugs may be difficult to avoid, there are precautions you can take to reduce your chances of bringing this pest home with you. Let's explore the bed bug hotspots you should be aware of, how to prevent bringing them into your Aiken home, and what to do if an infestation does occur.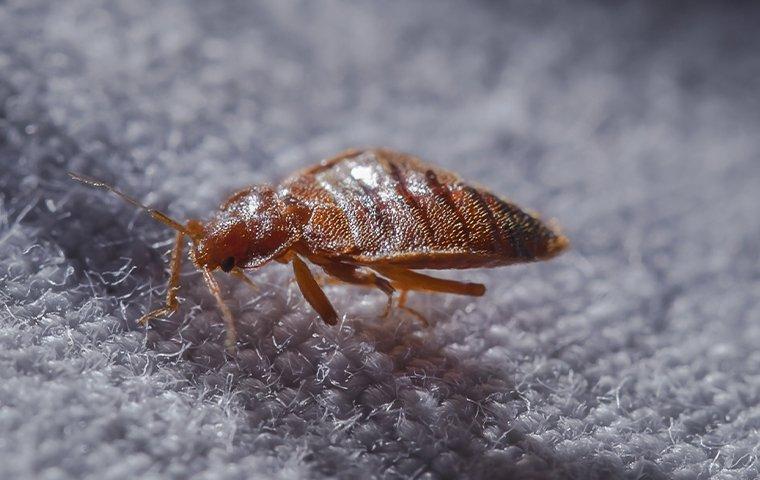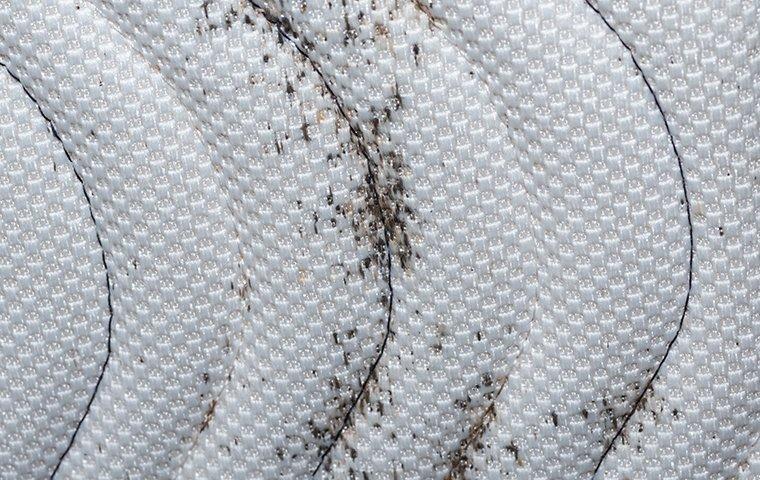 What Everyone Should Know About Bed Bugs
Bed bugs earned their name because of their unsettling habit of feeding on humans while they are sleeping. These tiny vampire insects date back to ancient Egypt and arrived in the United States with early settlers. Bed bugs have been plaguing Americans ever since, and reports have been on the rise in recent decades.
What Do Bed Bugs Look Like?
Bed bugs are oval-shaped and small, only growing to about ¼ of an inch. They are flat and mahogany-colored when unfed but become engorged and reddish after eating. Adult bed bugs are small but visible to the naked eye. Young bed bugs, or nymphs, are tinier and paler, making them more challenging to spot.
Bed Bug Behavior
Bed bugs prefer to feed on humans, but they will settle for any warm-blooded animal. Their bites are usually not felt and won't wake a sleeping person, but red, itchy bumps typically develop due to an allergic reaction to the bed bug's saliva.
Bed bugs reproduce at an alarming rate, with females laying 1-5 eggs per day and over 500 in their lifetime. It only takes approximately 21 days for the eggs to hatch and grow to adulthood. This results in bed bug populations quickly growing exponentially if not promptly addressed.
Where Do Bed Bugs Come From?
Bed bugs can be found just about anywhere people spend extended time, including hotels, transportation hubs, libraries, college dorms, office buildings, and more. They are easily picked up by people and unknowingly carried into homes, apartment buildings, and workplaces.
Bed bugs are hitchhikers, attaching themselves to items such as luggage, clothing, and shoes. Once they have been transported inside a building, they will quickly spread into various hiding places. They are often found in mattresses, box springs, behind baseboards, and even inside wallpaper and picture frames. They can be discovered almost anywhere inside a building, home, or vehicle.
While bed bugs are found nearly everywhere people live, work, and gather, pest control professionals report that these are the most common locations they treat for bed bugs:
Single-Family Homes

Apartments/Condominiums

Hotels/Motels

Nursing Homes

Schools and Day Care Centers

Office Buildings

College Dorms

Hospitals

Public Transportation Hubs
While bed bugs are extremely pervasive and seemingly impossible to avoid, there are steps you can take to limit your risk of picking up these pests.
How To Prevent Bed Bugs In Aiken
Bed bugs can be introduced into your house after visiting any public place or private property, as well as when you bring second-hand items home. Follow these tips to help keep your home bed bug-free:
Avoid putting luggage on the floor in hotels, public transportation hubs, etc.

Inspect hotel sheets, pillows, mattresses, and headboards for bed bugs before settling in.

Keep your suitcase in a plastic bag when staying at a hotel.

Wash all clothes in hot water after returning home from a trip.

Vacuum out your suitcase after traveling.

Thoroughly inspect any second-hand furniture and appliances for bed bugs before bringing them into your home. Look closely for reddish-brown spots from fecal staining, shed skins, and eggshells.
Following these tips should reduce your chances of picking up bed bugs, but if an infestation does occur, be sure to contact a professional right away.
What To Do If You Have Bed Bugs
If your home becomes infested by bed bugs, don't beat yourself up—these pests are tough to prevent. Unfortunately, they are also extremely difficult to eradicate, and it is not a do-it-yourself job. When it comes to bed bugs in Aiken, your best bet is to call the professionals at Aiken Pest Control.
We have more than 50 years of experience serving Aiken residents with effective bed bug control solutions. Unlike many pest control services, we use heat treatments to eradicate bed bugs because hot air is able to infiltrate spaces chemical treatments cannot. Our bed bug treatments are effective, safe, efficient, and guaranteed, so you can rest assured that your home will be 100% bed-bug free. For fast and effective bed bug control in Aiken, SC, contact Aiken Pest Control today.