Professional Pest Control For Williston, SC Property Owners
Williston, a small South Carolina town, is located in Northern Barnwell County and offers a quiet, community-minded environment for its residents to call home. Williston provides an easy commute to larger cities, including Aiken. To protect your Williston home or business from the many pests that also call this area of South Carolina home, turn to the local pest control experts at Aiken Pest Control. We have been providing South Carolina residents with quality pest control services for over 50 years. We are a QualityPro-approved company and we take pride in always going above and beyond industry standards. To learn more about our pest control solutions for common area pest problems, get in touch with the professionals at Aiken Pest Control today!
Home Pest Control In Williston, SC
At Aiken Pest Control, we can stop pests from finding their way into your home through our home pest control solutions. To eliminate pests from your home and keep them from returning, we first perform a no-obligation, free, home inspection during which our professionals:
Identify existing pest problems

Determine the conditions that are attracting pests to your home

Figure out where insects, rodents, and other pests are entering into your home

Develop a pest control plan that is unique to your Williston home
After our initial visit, we return quarterly to complete an inspection, perform treatment, sweep away spider webs, and remove insect nests found on the exterior of your home. If pests return in-between our service visits, we also return to take care of the problem at no extra charge to you! Reach out today to learn more or to schedule a free home inspection.
What Are The Benefits Of Moisture Control In Williston, SC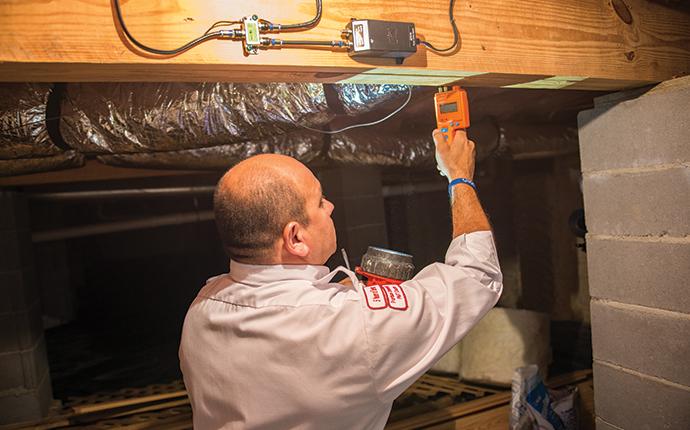 The benefits of moisture control for your Williston home include:
Preventing damaging and dangerous moisture issues from flourishing inside your home's crawl spaces.

Preventing mold, mildew, fungi, and musty odors from growing within the walls of your home.

Deterring moisture-seeking pests such as ants, termites, centipedes and more from taking up residence in your home to become a nuisance and cause damage.

Preventing your home's air quality from being negatively affected.

Helping to prevent wood decay which could lead to structural weakness.
To prevent moisture issues inside South Carolina homes and crawl spaces, Aiken offers our highly effective Crawl Space Encapsulation services. This service includes identification of moisture sources within your home, the encapsulation of all substructure wood, and treatment of all substructure wood members. In addition, this service provides homeowners with the clean-up and removal of all trash and debris present in the substructure and cleaning of the substructure to remove any existing mold or mildew found on the wood surface. To learn more about controlling moisture issues in your Williston home, get in touch with Aiken Pest Control today.
Learn How To Avoid Bed Bugs In Williston, SC Homes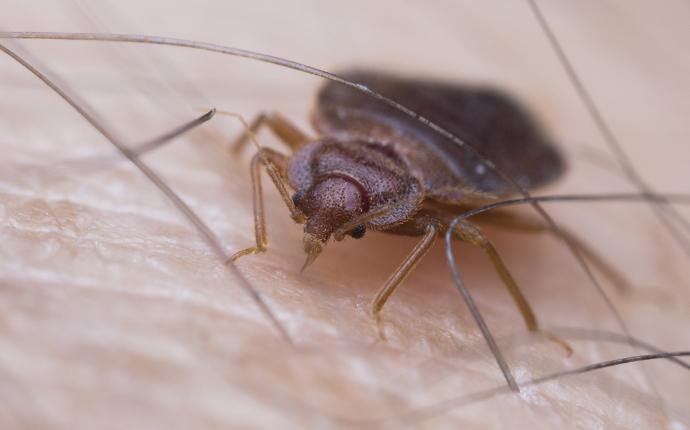 Avoid bed bugs from finding their way into your Williston home and taking it over by contacting the bed bug professionals at Aiken Pest Control and scheduling routine bed bug inspections. Bed bugs have the potential to be in almost any public place where people are found coming and going. They hitchhike onto people or their belongings and enter houses unnoticed. To prevent these sneaky pests from living with you and your family, trust our highly effective bed bug detection dogs and their highly trained noses. Our K-9 inspectors can find bed bugs in places that human inspectors can't access or inspect visually. If during the inspection bed bugs are discovered, we can quickly eliminate those blood-feeding intruders through our highly effective bed bug control services.
Conventional bed bug treatment using an EPA-registered product. This method of bed bug treatment is guaranteed; it is a highly effective treatment that eliminates bed bugs on contact.

Bed bug heat treatments. Heat treatments are effective, environmentally sound, allow for immediate re-entry into your home, kill all stages of bed bugs present, and are guaranteed.

Bed bug mattress and box spring encasements. Mattress and box spring encasements work to protect your mattresses and box springs from bed bugs in the case of a future infestation, saving both time and money.
To avoid a large-scale bed bug infestation from taking over your home, contact Aiken Pest and schedule a bed bug inspection, today!
Commercial Pest Control In Williston, SC
When it comes to your business and protecting it from pests, you need to rely on a company that provides services and solutions that you can trust completely. At Aiken Pest Control, we have more than 5 decades of experience, offer industry-leading pest protection, and have on staff trustworthy and highly knowledgeable professionals. Trust Aiken to protect your business and its reputation from pests. After choosing Aiken for your commercial pest control needs, we provide you with accurate pest identification, a customized pest management program, the implementation of Integrated Pest Management strategies, comprehensive documentation, and the peace of mind knowing that we always comply with industry regulations. Solve your business's pest problems once and for all by partnering with the South Carolina commercial pest control experts, Aiken Pest Control.