Every night is a battle for some people. This battle is for good rest. Some people invest in weapons to help them win this nightly fight. These weapons include soft pillows, silky sheets, and plush mattresses. Unfortunately, these tools do little to nothing to stop biting pests like bed bugs.
Bed bugs are a big problem when it comes to keeping the residents of Aiken awake. If you are here today seeking an answer to these pests or want to learn more about why they invade homes, we would like to offer our assistance.
First, we want to make sure you are not currently dealing with a bed bug infestation. If you know these pests are around and want them gone fast, call our team at Aiken Pest Control. We will walk you through our options for services and find one that will best meet your needs. If you aren't sure whether or not these bugs are in your house, but have your suspicions, bring us in for a quick inspection.
To learn more about bed bugs and what pest control in Aiken works best to combat these pests, keep reading. We have everything you might need to know about these terrible sleep-wrecking insects.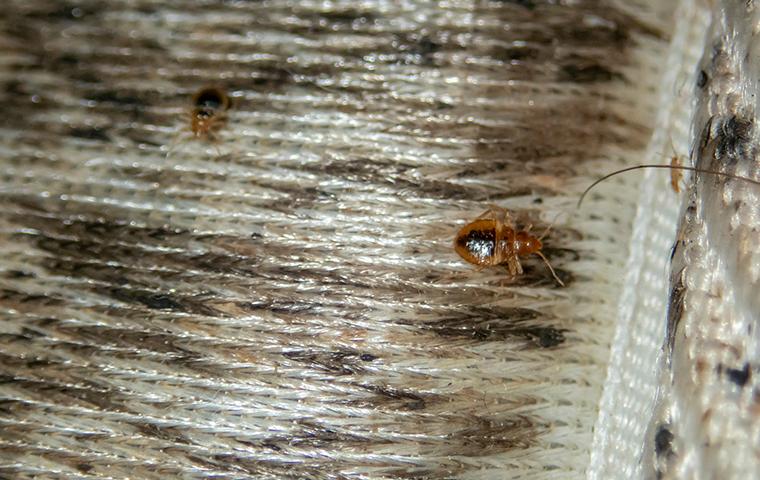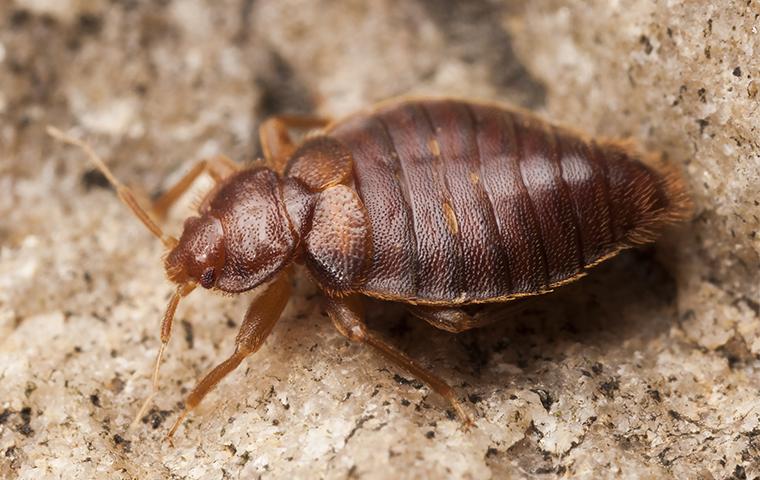 Examining Your Home: Where To Look For Bed Bugs
First, knowing how to identify bed bugs inside your home is important. These pests are naturally elusive and will quickly take shelter if they feel there's a chance of danger or detection. Generally, bed bugs do not crawl around living areas while homeowners are awake; they wait until you're fast asleep to make an appearance and obtain a blood meal.
If you are dealing with a fairly new infestation of these pests inside your home, signs of their presence may not be obvious. Some early warning signs of bed bugs include live bed bugs and bite marks on your skin.
You can identify an adult bed bug by its 1/4 inch length, reddish brown color, and oval-shaped body. Bed bug bites on your skin will run in a straight line or a zig-zag pattern. We should mention that not everyone reacts the same to bed bug bites. Some people do not react at all, while others see considerable redness and swelling around affected areas.
The longer bed bugs are allowed to live inside your home, the more obvious signs of their presence will become. Here are some other common clues to look for to identify these pests in your living areas:
Blood stains: After bed bugs bite, they dribble little amounts of blood onto pillows, sheets, and other surfaces. Speckles of reddish-brown, dried blood can be a good indication that these pests are around.
Fecal droppings: After bed bugs process a blood meal, they defecate and leave behind small specs of reddish-black organic matter. You might find these specs around your sleeping area and near cracks and crevices where bed bugs hide.
Shed skins: All bed bugs molt several times while developing from egg to adult. You might find specs of shed skins in cracks and crevices, near your bed, or in other areas these pests hide or congregate.
Eggs: Bed bugs lay eggs all the time. These cream-colored eggs are mostly inside cracks, crevices, and other hard-to-reach areas where these pests hide while people are awake.
For help spotting an active bed bug infestation inside your home, do not hesitate to reach out to our team at Aiken Pest Control. We are a licensed and highly trained team of pest control technicians with the tools and training to identify and deal with all sorts of local pests, including annoying bed bugs.
Bed Bug Problems: They Aren't Just Going To Go Away
If there is one thing you should know about bed bugs, it's that these pests do not go away without a fight. Unlike other local insect invaders, bed bugs cannot survive outdoors for long.
Bed bugs exclusively seek ways to establish nests inside homes and other man-made structures. More specifically, they need internal spaces kept at a comfortable temperature. Too hot or too cold, and these pests start to struggle. With this in mind, there will never be a time when bed bugs will leave your home all at once. It is more likely that they will leave in small groups attached to an item that eventually ends up in a new place they can infest.
If you are dealing with an active infestation of bed bugs inside your home, there is only one thing that will make them go away on their own, and that is if you leave your property vacant for several months. If you turn off your heating and cooling unit and take an extended vacation for a few months, these pests will have nothing to feed on and will eventually die off. This, as you might imagine, is not an effective way to handle an active infestation. Investing in some form of bed bug control is much more feasible.
We think it is important that you understand the challenges of combating bed bugs on your own. These pests are quick to hide from danger and can survive for months at a time without a blood meal. Most store-bought bed bug treatments are ineffective when used improperly. They can also be harmful to humans and pets when used in the wrong amounts or the wrong locations.
If you want to deal with bed bugs on your own, be extremely cautious with how you approach control methods. At the very least, do your research to understand the risks. If you want an easy and effective option to combat these terrible local pests, bring in our team here at Aiken Pest Control. We will talk more in a bit about professional bed bug control solutions and what our team has to offer.
Unwanted Guests: Common Causes Of Bed Bug Infestations
This article would be subpar if we did not talk about how these pests get into local homes. The truth is that bed bugs are not like other insects. They will never invade your living areas by climbing through an open door or window. Instead of using their feet to invade, these pests travel. How do bed bugs travel? By hitching rides on items people carry. Bed bugs find things that people carry by sensing body heat and carbon dioxide. With this in mind, a backpack that you just took off will be more likely to attract these pests than the light from the TV in your living room.
You can pick up bed bugs wherever you go. If you set your bag down at the movie theater, these pests might crawl over from an infested item nearby. The same concept is true wherever you go.
You are most likely to run into these pests in crowded areas where people travel, like bus stations, airport terminals, and train stops. You can also expect to find bed bugs at places where people sleep, like hotels and mismanaged hospitals. It is good to keep in mind that these pests take about 20 minutes to transfer from one item to another in public.
We do not just want you to know why and how bed bugs travel; we want you to have options to stop these pests from getting into your home. Here are a few basic strategies our team put together that can help you avoid these biting bugs:
Check hotel rooms and other places you might sleep for bed bugs before bringing your luggage or other items inside.
Inspect used items like furniture and clothing for signs of bed bugs before purchasing them.
Do not leave any item on the ground or on a bench in public for more than 20 minutes at a time.
Inform your family and friends about bed bugs so they can avoid bringing an infestation into your house.
Check backpacks, luggage, and other items for bed bugs before bringing them into your home.
Store dirty clothing inside airtight bags before traveling home from vacation. Wash and dry this clothing on high heat as soon as you get home.
Sometimes it is impossible to avoid bed bugs. If these pests find their way into your home and are causing you trouble, do not hesitate to get our team at Aiken Pest Control involved.
Eliminating Bed Bugs: The Solution For Aiken Homeowners
Finding effective ways to control bed bugs is challenging. For fast and efficient elimination, talk with our team at Aiken Pest Control. We are a dedicated local provider that offers many amazing options to combat all sorts of common and uncommon pest invaders. With just one visit, we will find a perfect solution to remove bed bugs from your bedroom and living areas.
Reach out to our qualified team at Aiken Pest Control now to learn more about our offerings and find a great solution to the bed bugs inside your Aiken home.