Aiken Pest Control provides industry-leading pest control in Aiken, offering advice and solutions for common pests in our area. So, it isn't surprising that we get a lot of questions regarding mice, in particular, house mice. Today, we're going to look at four of our most common mouse questions and discuss how you can use the answers to these questions to help you keep mice out of your home. If you're currently dealing with a mouse problem and you need immediate service, jump to our contact page and drop us a line. We'll help you find relief from your mouse infestation.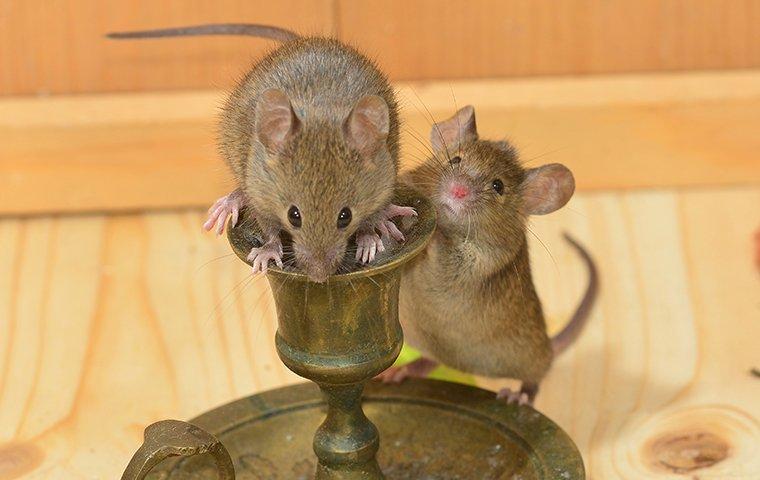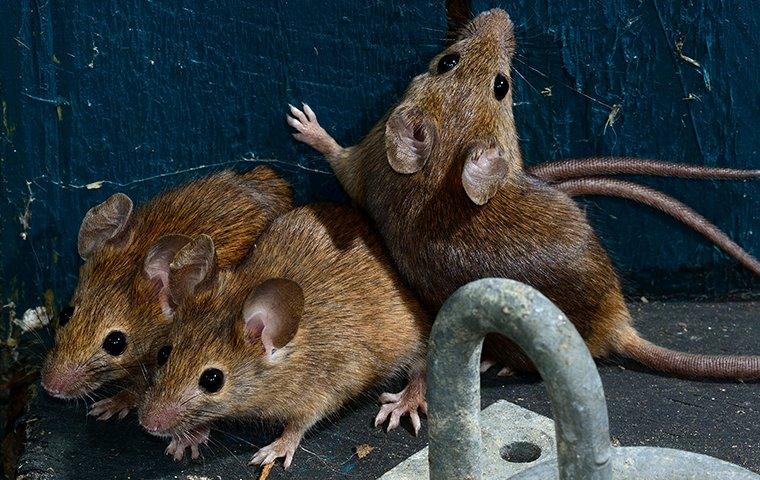 How Are Mice Getting In My House?
You know that mice can create holes in wood and other building materials using their strong teeth, but do you know that mice are more likely to access existing holes? Yup. Mice are thigmotactic. That is a fancy word that means they like tight spaces. When a mouse sees a small opening, it is prone to investigate—which is one of the reasons they invade homes. When you seal holes, cracks, and gaps, you make it less likely that mice will enter your home. It isn't that they can't chew through the materials you apply. It is that they aren't likely to chew on them. Mice in Aiken don't know your home has food inside. Most of the time, they move indoors because an opportunity presents itself. Here are a few ways to use maintenance as a natural mice deterrent.
Install door sweeps. If you have an exterior door that does not have a sweep, you can expect a mouse to squeeze under. They can't help themselves. Door sweeps also help to keep the scent of food from leaking out. If mice smell food, they're going to want to get inside.
Replace weatherstripping if you can see light leaking into your home during the day. A mouse can turn the smallest gap into a hole large enough to squeeze through. Any self-respecting house mouse can make short work of chewing through weatherstripping.
Align doors. Sometimes gaps around exterior doors have less to do with weatherstripping and more to do with bad alignment.
Seal door and window frames. A caulking gun is a great tool for this job. You can seal the outside of your frames and also fill in holes in the wood. In both cases, you'll stop mice.
Seal gaps around pipes and wire conduits. You can expect mice to access your home if you have gaps around these things. An adult mouse only needs a hole the size of a dime. The tool for this job is expanding foam. When you apply the foam, be cautious. It adheres to skin and is difficult to remove. Wear gloves to keep this material off your hands.
Install vent covers. If you have an unprotected vent, install a cover, even if you think the opening is too high for mice to access. Why? Because mice can scale most exteriors easily. Take a moment to watch a video online if you don't believe us. Mice are nearly as amazing as the amazing Spiderman.
Trim tree branches away from your exterior walls and put wire mesh in the downspouts of your gutter system. Doing this will help to prevent mice from gaining access to your roof.
There are many ways mice can get into your home once they get on your roof. They chew through seals around roof penetrations and chimneys. They chew through soffits in areas where there is a roof/soffit intersection. Don't underestimate the ability of a house mouse to chew through thin metal.
In areas where mice pressures a low, exclusion work like this is all that is required to keep mice out. Unfortunately, it's hard work, and you may not have the skills to address these home repairs. You might need to hire a contractor or a pest management professional to address these vulnerabilities and stop mice from getting in.
What Attracts Mice?
It isn't easy keeping mice out of your home because they can squeeze through tiny holes or make small holes larger. Answering the question of what attracts mice to your home will help you reduce rodent activity near your exterior walls and reduce the chance that mice will find a way (or make a way) to get inside.
Remove yard clutter. Mice have terrible eyesight. They use their other senses to navigate. They are so adept at using these other senses that some people think mice can see in the dark. For the record, they can't. They use their whiskers like a blind man uses a cane, their noses to create a map of the smells around them, and their hearing as sonar. A yard that is free of clutter is resistant to mice. They do not like to traverse wide open spaces.
Remove organic debris. Mice hide underneath leaves, sticks, stacked wood, and other organic materials. Keep these things away from your exterior to reduce mouse activity near your home.
Remove bird feeders. Seeds are the primary dietary staple of a house mouse. If you don't want to get rid of your bird feeders, consider putting them somewhere away from your exterior.
Clean nuts up. Do you have trees that produce nuts? Squirrels aren't the only rodents that go crazy for a nut. Clean-up is critical for mouse control.
Remove harborage. Use fencing material to block off voids underneath structures, such as the space under your back deck. In a protected space, a mouse is more inclined to take the time to chew through wood and may access your home via your sole plates.
Clean your trash receptacles. The scent of rotting organic matter is a promise of food for mice. Mice don't just use their noses for navigation. They can pick up the scent of decaying food from a distance and will come to investigate.
When you remove attractants, you reduce mouse activity and apply another layer of protection to keep mice out of your home. Once again, it is hard work. We understand. If you're not up for all this, keep in mind that sustained rodent control around your home reduces the requirement for ongoing home maintenance. While it is still helpful to apply the tips above, whether you have professional rodent control or not, they aren't as critical when rodent management products are deployed and maintained on your property.
How Long Do Mice Live?
Mice have a surprisingly short life span. Depending on the conditions in and around your home, you can expect a mouse to live for a year to a year and a half. There are cases where mice can live longer, but in general, eighteen months is a long life for these tiny rodents. Why is it important to know this? How does knowing the lifespan of a house mouse help you with your mouse control? It provides perspective. Mice are always busy reproducing. It is as if they know their time is short. When mice enter your home, you can expect their numbers to increase. There are many estimates regarding how quickly mice replicate. Experts estimate one female mouse can produce more than fifty offspring in a year and can grow a population of more than 5,000 mice in that year. Traps rarely offer enough control on their own, and it is common for mice to grow their populations faster than traps remove them. You'll need to use a multi-pronged strategy to deal with house mice.
How Do I Get Rid Of The Mice In My Walls?
If you hear mice climbing up and down inside your walls, it can make you feel powerless to do anything about them, especially if you've tried trapping them and have had little success. So, what can you do about mice inside your walls? The best solution for catching mice is to hire a trained individual. Why? Because mouse control requires sustained effort and a combination of control methods. A trained technician will do some or all of the following:
Inspect your property and consider conducive conditions, routes, potential entry points, and infested areas.
Deploy tamper-resistant bait stations to cull mouse populations around your home.
Apply traps if extra control is needed indoors.
Seal small entry points to create a physical barrier.
Reduce insect populations around your home, which rodents feed on.
Offer suggestions to address potential food sources, harborage options, and conditions that promote rodent activity in your yard.
Evaluate the rodent control strategy and make adjustments where needed.
Ensure no rodents remain in your home.
Your Aiken Pest Control technician is a licensed professional with specialized knowledge, tools, experience, and the ability to overcome the challenges of controlling mice. We offer rodent control with our residential pest control service so that rodent control is ongoing. There is no better way to deal with mice. If there were, we'd be using it. Connect with us today to learn more about how year-round pest control can benefit your family. We do more than stop mice and rats.