How To Get Rid Of Fungus Gnats In Aiken, SC Homes
December 13, 2021
While we often focus our attention on large or imposing pest species, small, less imposing pests tend to be the most difficult to manage. Similar to mosquitoes in many ways, gnats are some of the most frustrating little pests in the Aiken area. There are quite literally thousands of species of gnats found worldwide, several hundred of which are local to South Carolina.
Below is a list of common gnat characteristics:
Small 2-8 millimeter bodies
Long, mosquito-like legs
Weak fliers
Slow, crawling insects around fruit, food, soil, and other food sources
Gnat species in Aiken are much more frustrating than you might expect and have the potential to affect your physical and mental health significantly. This article will explore some of the fundamental facts about gnats, their attraction factors, and ways to prevent their spread.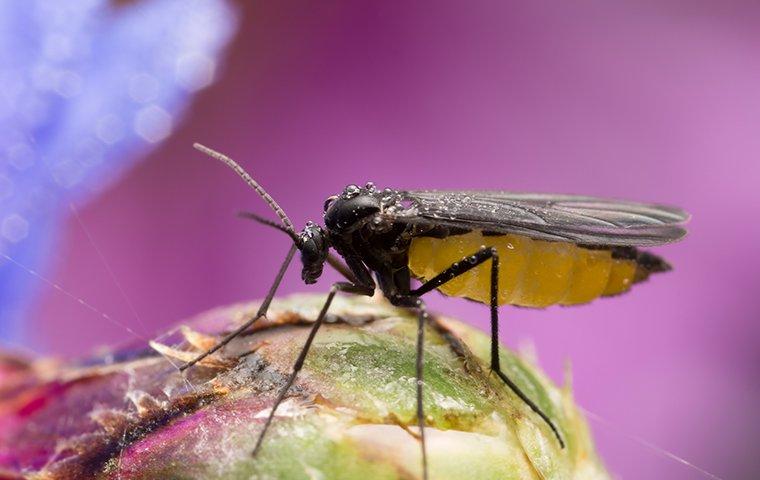 What Attracts Gnats To Your Aiken Property
The vast majority of gnats around your Aikin property are attracted by three basic factors: water, food, and soil. Fungus gnats prefer to feed on (you guessed it) the fungi in your soil, helping to break down potting medium and eliminate harmful growths.
The following features also attract gnats:
House plants
The soil around the house
Food waste trapped in garbage disposals
Heavy rain and flooding
Although most fungus gnats are harmless to human or animal wellness, some species could potentially harm or injure your health. Fruit flies are one such species, as well as drain flies and black gnats. In addition, fungus gnats carry infectious spores on their bodies while flying from place to place, affecting the seedlings in your garden with 'damping off' fungus. If there are fungus gnats present near your home, you may want to consider removing them as quickly as possible.
All The Ways To Manage Fungus Gnat Activity
Check out a few helpful ways to prevent fungus gnats from spreading, especially by removing factors that attract them to your property:
Seal any open bags of potting soil, mulching, or compost. Be sure to flip open-air compost piles frequently to increase soil breakdown. For additional protection, store potting soil inside sealed bins or temperature-controlled spaces.
Mitigate the amount of moisture present in your home. Run a dehumidifier to remove air moisture, and unclog drains that could be providing spawning opportunities.
Keep your home as clean as possible, taking care to vacuum, sweep, and mop as often as possible.
Invest in ongoing fungus gnat prevention through professional pest control.
Still, need some help? Aiken Pest Control provides fungus gnat and fly control for homeowners all over South Carolina. Call now for an initial quote.
End Your Fungus Gnat Problems With Aiken Pest Control
Although prevention steps provide an excellent barrier against ongoing infestations, the fact is that you can only control fungus gnats with professional pest control. If you suspect that fungus gnats have infested you are home or business, it will be important to reach out to Aiken Pest Control right away.
Gnats and other fly infestations are easily countered by our home pest control professional treatments and cultural controls, implemented by one of our highly trained technicians. Since 1967, we have been assisting homeowners with pest control issues. Discover a new way to stay pest-free by calling our Aiken office today.
Previous
Next