How To Get Rid Of Roof Rats In Your Aiken, SC Attic
December 20, 2021
None of the pest species found in the Aiken area are quite as dangerous as the humble roof rat. These pests measure up to a foot long in some cases, dragging around large, scaly tails and a pair of sharp teeth. Unlike mice, roof rats are very aggressive and have been known to attack people and pets when threatened.
Some of the most common roof rat characteristics include:
Grey, brown, or black color patterns
Scaly tails
Blunted snouts
Shortened whiskers
Long claws
Roof rats are hazardous pests to find around Aiken homes and businesses. Learn all about how these pests operate and the many ways to prevent their intrusion in the sections below.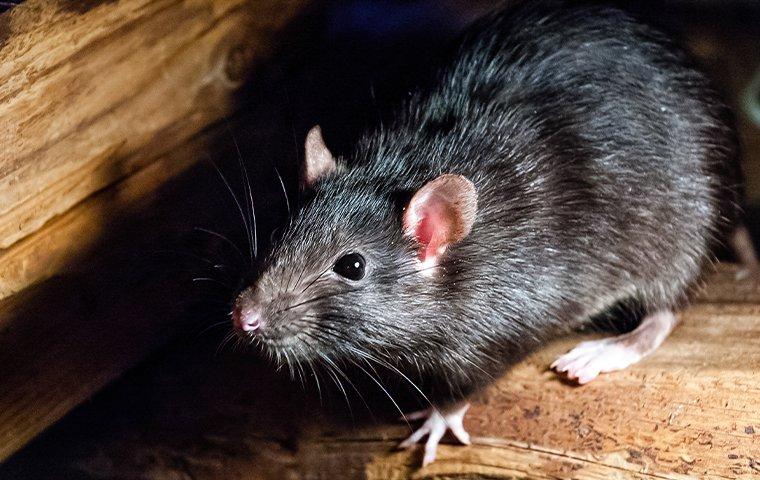 How Do Roof Rats Get Into Aiken Attics?
Rodents are sneaky pests and can infiltrate most homes without being detected. Because the roof rat tends to scramble through tiny holes, cracks, and gaps around the house, they can sneak into attics and insulated spaces virtually without being noticed.
Roof rats invade homes and businesses by dropping through holes in the roof, uncovered chimneys, unsecured vents, and other rooftop entry points. According to scientists, these pests only need a ¼ inch space to squeeze inside. Once they gain access to the building, they will look for new places to nest and thrive.
Roof rats can survive on surprisingly little food and water, some of which can be gathered from pooling water, floor crumbs, and even dirty dishes. These pests will rip out wall insulation, cardboard, and small pieces of paper to create a nesting site for their young.
A long history of human dependency proves that roof rats have no issues infiltrating Aiken's homes and businesses. Your best chances of success hinge on implementing successful prevention steps all year round.
Preventing Roof Rat Problems Before They Happen
Although they are not always foolproof, there are some ways to prevent future roof rat infestations from taking hold of your property. These steps include:
Storing all food items in their proper containers, as well as ingredients and baked goods.
Eliminating standing water sources in and around the house.
Installing a chimney cap on all available stacks.
Filling holes and gaps with waterproof sealant.
Removing trash from the home at least once per week.
Obtaining some recurring professional guidance from the experts at Aiken Pest Control.
Secure professional roof rat management from Aiken Pest Control today by calling our nearest office location.
Aiken Pest Control Protects Homeowners Against Roof Rat Infestations
Contrary to popular belief, it is almost impossible to get rid of a roof rat infestation alone. Thanks to their extremely high reproduction rates, their nocturnal natures, and their climbing abilities, these pests are nigh impossible to exterminate on your own. What's more, roof rats can significantly impact human health and wellness, sometimes causing physical injury or disease spread. If you suspect that roof rats have entered your building, it will be time to contact one of the technicians at Aiken Pest Control.
Since 1967, Aiken Pest Control has provided rodent control services to residential and commercial property owners in the South Carolina area. To receive your personalized quote or learn more about how our roof rat solutions are implemented, please call our main office today. We're looking forward to hearing from you!
Previous
Next