Ronnie Golding Celebrates 50 Years With Aiken Pest Control
April 24, 2019
Termite Control Technician Ronnie Golding's career with Aiken Pest Control began in 1969 when he was just 21. Following graduation from Aiken High School in 1966, the Aiken native spent a few years working in Florida before returning home to work for his uncle and Aiken Pest Control founder, Charles Heath.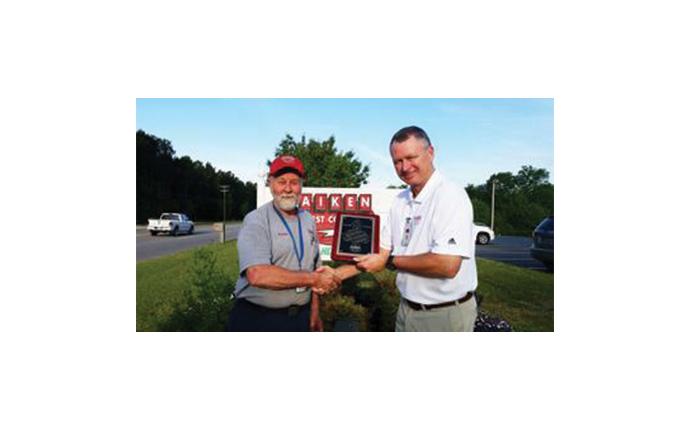 Golding has seen both Aiken Pest Control and its industry evolve over the decades. "When I started, there were just a few of us, but the company has grown to more than 80 employees," said Golding. "There's a lot more science and technology involved now, and we're all committed to ongoing training so we can continue to be at our best for our customers."
Today, Golding works just 2 or 3 days a week, and admits it's the people around him that keep him from retiring. "Our customers are great, and I enjoy the people I get to work with. Our company owners really care about their employees and stand behind their work. I'm proud to be a part of Aiken Pest Control." The company sponsored a cookout for all employees to celebrate Ronnie's 50th anniversary.
Previous
Next