Why Is It So Hard To Get Rid Of Roaches In Aiken?
November 10, 2022
One of the main reasons people seek professional pest control in Aiken is for help removing a cockroach infestation. These pests don't just pose a health risk to you and your family; they are notorious for being one of the most difficult pests to exterminate. Read on to learn more about identifying an infestation, why they're such a pain to get rid of, and how Aiken Pest Control can help you permanently eliminate them from your home once and for all.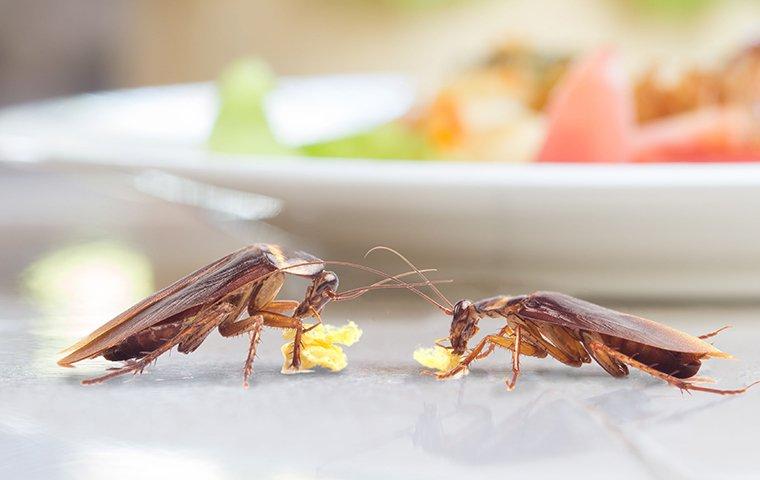 What Do Cockroaches In Aiken Look Like?
There are many different types of cockroaches in Aiken, and all of them are a threat to your home and health. Below are some of the most common species you'll find invading homes here:
German cockroaches: This is the most common type of roach in Aiken. These roaches are tan or light brown in color, with horizontal white stripes running across their bodies. They also have wings; however, they don't fly around as much as other winged roach species. This is the roach you are more likely to see crawling around your pantries and cupboards.
American cockroaches: Growing up to three inches in length, the American cockroach is the largest roach species. This species also has wings, and are more likely to use them to get around. This roach loves warm, humid climates, and is likely to be found in your bathroom or anywhere else you have leaky pipes creating a moisture-filled environment.
Oriental cockroach: Also called the "water bug," Oriental roaches love humidity and moisture, so are also likely to be found in your bathrooms and other areas where the moisture in the air is heavy.
No matter what type of cockroach problem you have, professional roach control is almost always necessary to get rid of them completely. The team at Aiken Pest Control has more than 50 years of experience rooting out the source of your cockroach infestation and exterminating it in its entirety. Don't let the problem grow worse; give us a call today!
Why Are Cockroaches In Aiken Dangerous?
It is so important to get rid of cockroaches because of the health risk they pose to you and your family. Regardless of the type of roach problem you have, they are all capable of spreading the following diseases:
Salmonellosis: This is a gastrointestinal infection that can cause severe fever, diarrhea, and stomach cramps. Salmonella strains contracted from cockroaches are more difficult to treat, as the strains are resistant to most antibiotics.
E. coli infection: Another devastating gastrointestinal experience, E. coli infections result in severe stomach cramps, bloody diarrhea, and vomiting. Roaches spread this bacteria by crawling over your eating utensils, and wherever else you store and prepare food and cooking ware.
Allergies and asthma: Shed roach skins, saliva, and droppings from cockroaches contain allergens that some people are allergic to. This can cause difficulties breathing, chest tightness or pain, and difficulty sleeping at night due to shortness of breath, coughing, and wheezing. Children are especially susceptible to triggered asthma and allergy attacks caused by roaches.
Unfortunately, these are only a few of the many diseases cockroaches can spread to you and your family. The professionals at Aiken Pest Control have the skills and tools needed to safely exterminate these pests in a timely fashion to ensure no one falls ill.
Are Roaches In Aiken Hard To Get Rid Of?
Cockroaches are nearly impossible to get rid of on your own, both here in Aiken and virtually everywhere else. These pests are incredibly resilient and are capable of surviving most home remedies for cockroaches, as well as over-the-counter products and chemicals. Seeking professional pest control for roaches is really the only way to truly remove these pests from your home.
Professional Cockroach Control For Aiken Residents
The staff at Aiken Pest Control is fully trained to identify, eliminate, and prevent cockroach infestations in Aiken homes. We are committed to giving you the best services possible, and do so by providing services that are affordable, convenient, and fully guaranteed. If roaches have invaded your home, know that you're not alone. We are on standby ready to help you win back your kitchen today. Give us a call.
Previous
Next